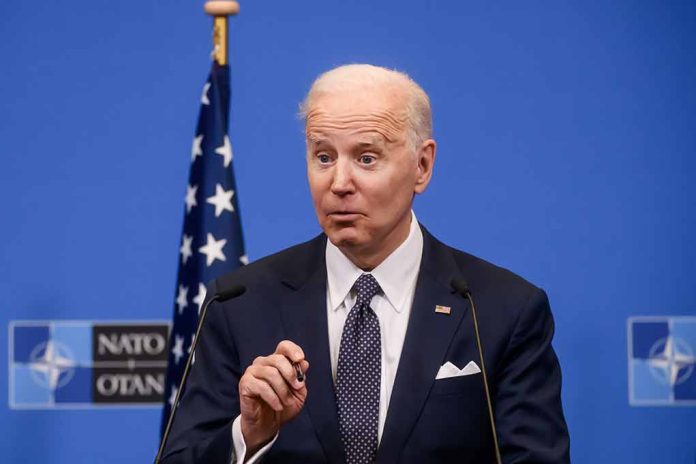 (ReliableNews.org) – Maui was ravaged by devastating fires recently. Entire neighborhoods and historic monuments burned to the ground. The loss of life has been horrific. President Joe Biden is taking heat for his response to news about the rising death toll.
On Sunday, August 13, Bloomberg reporter Justin Sink caught up with President Joe Biden while he was on vacation in Delaware. The correspondent spoke to him after spending time on the beach. He asked the president about the death toll on Maui, but the POTUS refused to answer, saying, "No comment."
After a couple hours on the Rehoboth beach, @potus was asked about the rising death toll in Hawaii

"No comment," he said before heading home pic.twitter.com/Y0UmXirju9

— Justin Sink (@justinsink) August 13, 2023
Earlier in the day, a number of reporters asked him about the fires. He would only say the White House was "looking at it."
X users called the president out for an alleged lack of empathy. Some criticized him for being on vacation while Maui burned. Others said it wasn't the best response and that he should have been more caring. Some believed he didn't know what was happening, though that's highly unlikely given that he receives regular briefings about the state of the country and the world.
While Biden has given lackluster responses, his former boss, 44th President Barack Obama, has repeatedly shared information about how to help the people on the island. Obama was raised in Hawaii, so the state is especially important to him.
It will take all of us coming together and doing what we can to help those in need in Maui and Lāhainā right now. I hope you'll join me in donating to the Hawai'i Red Cross today: https://t.co/CPtVJ8fGSq pic.twitter.com/yvIDCG15MP

— Barack Obama (@BarackObama) August 15, 2023
Lāhainā, the tourist area of Maui, was destroyed in the largest of the fires on the island. As of Wednesday morning, the death toll was 106 but expected to rise. Authorities had only searched about 25% of the fire zone at that time.
The wildfires are already considered among the deadliest in US history. The last time this many people died during a fire in a US state was the 2018 Camp Fire that destroyed Paradise, California. The blaze was responsible for 85 deaths.
Copyright 2023, ReliableNews.org