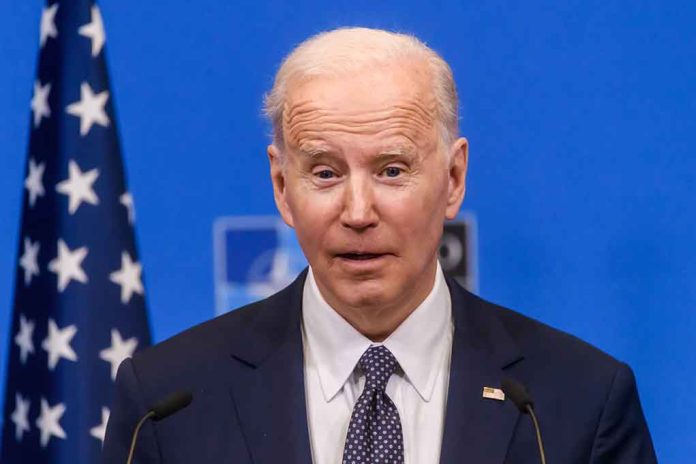 Biden's Closest Confidante BAILS – Flees Biden's Grasp
(ReliableNews.org) – Ever since President Joe Biden began his campaign for the White House, Stephen Goepfert has been at his side, helping him navigate his extensive daily agenda. On August 26, the US leader's right-hand man left his position on Pennsylvania Avenue for another job in government. His replacement, WH Receptionist Jacob Spreyer, will be his stand-in.
Goepfert will move over to the Department of Transportation to take a yet-to-be-confirmed position. But why is Biden's "body man" resigning from his current job?
Stephen Goepfert, the first WH staffer Pres. Biden sees nearly every morning and the last nearly every evening, is set to depart this week.

Biden's "bodyman" will head to DOT after serving in the role since the first months of the campaignhttps://t.co/Y1ofvyLrys

— Phil Mattingly (@Phil_Mattingly) August 23, 2022
Biden praised Goepfert, calling him a "trusted and loyal confidant." The president said he and First Lady Jill Biden will miss having him in the White House. For years, they spent basically morning, noon, and night together at every event and location on land and in the air. Although he will leave a big hole to fill, the Commander in Chief and his wife said they were "proud" he chose to continue serving America.
Many other staffers had wonderful things to say about the aide, impressed by his performance, "kindness, and warmth" serving in such a challenging role. The pandemic made his assignments especially tricky, but he reportedly adjusted well to the task, keeping Biden connected with the world through the internet so he could continue doing his job.
Why do you think the president's closest aide is leaving the White House suddenly?
Copyright 2022, ReliableNews.org