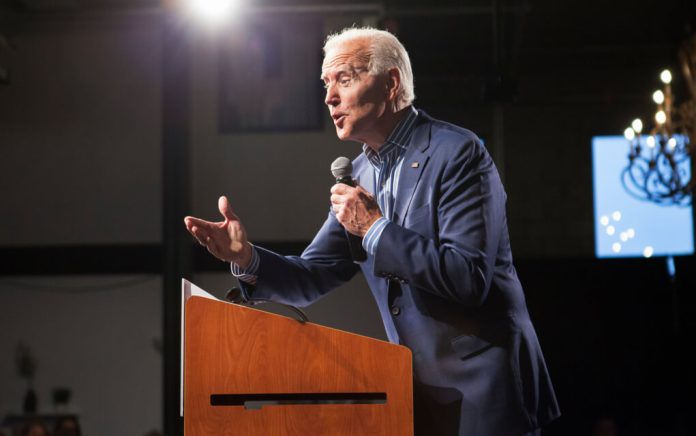 (ReliableNews.org) – TikTok is one of the most popular social media apps in the world. Millions of Americans use it every day, despite the security risks that come with it. President Joe Biden recently threatened to ban the app in America, but some people are calling out his hypocrisy on the issue.
In mid-March, the Biden administration demanded that Chinese company ByteDance divest itself of TikTok or risk a ban in the US. The issue is the Chinese Communist Party's law that forces its companies to hand over all information it asks for without disclosing that they were asked. That means ByteDance would potentially have to turn over Americans' data but never reveal to US users that their information was compromised.
On March 23, Republican National Committee Chair Ronna McDaniel called Biden a "hypocrite." In a tweet, she pointed out the president's history of inviting TikTok influencers to the White House.
Joe Biden is a hypocrite.

He acknowledges that TikTok threatens national security, but hosted TikTok personalities at a summit at the White House and appears in videos on the Chinese spyware app.

— Ronna McDaniel (@GOPChairwoman) March 23, 2023
In October 2022, the Biden administration held special White House briefings for social media influencers, including those on TikTok, to spread the Democratic message about the Inflation Reduction Act ahead of the midterms. At the end of the same month, eight TikTok stars were invited to DC to meet with former President Barack Obama and attend an Oval Office meeting with Biden.
Democrats are rolling out the red carpet for social media influencers: a free trip to D.C., a private chat with Obama and an hour in the Oval Office with Biden. TikTok stars with a combined following of more than 67 million were invited to The White House. https://t.co/gWHhmKD4Aq pic.twitter.com/tA4Hoifqjg

— The Washington Post (@washingtonpost) October 28, 2022
That wasn't the first time, either. Influencers were involved in a virtual briefing months before that about the Russian war on Ukraine. Saturday Night Live even made a Cold Open about the administration's actions.
According to Newsmax, reporters asked National Security Council spokesperson John Kirby about the hypocritical use of TikTok in the past. He claimed the president has been "very consistent" about his concerns with the social media app.
Whether or not Biden follows through with his threats to ban the app and make Americans safer remains to be seen.
Copyright 2023, ReliableNews.org