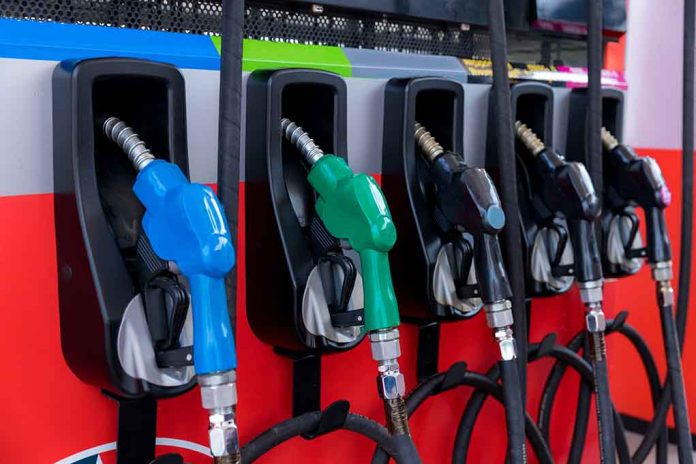 (ReliableNews.org) – Although the price per gallon of gas typically fluctuates month to month, in January 2022, the cost to fill up a vehicle in America started to climb consistently. By mid-June of last year, gas prices hit an average of over $5 per gallon, causing headaches for families across the nation. Since then, the cost has slowly eased, reaching an average of just over $3.00 per gallon around Christmas time. The break was just temporary, though, it seems, as prices are climbing once again.
On January 25, The Hill reported that gas prices shot up a whopping $0.40 since the end of December. According to GasBuddy, the average went from the previous $3.05 per gallon to around $3.44. AAA puts the average across the US even higher — $3.50 per gallon. Either way, the bump is not good news for consumers who are already struggling with inflated food prices at the grocery store.
That's not even the worst part. Patrick De Haan from GasBuddy believes prices will balloon back over $4.00 per gallon in April, a level he previously didn't expect to see until at least May.
Gasoline prices jump up again after declines.

In March or April, the national average could grow to $4 per gallon.

— American Logistics Association (@ALA_National_HQ) January 26, 2023
According to Consumer Energy Alliance, it's normal for gas prices to increase in the spring and summer because that's when refineries switch to summer gasoline blends. Manufacturing the gasoline apparently slows down production and is pricier because the concoction includes less butane, something that the other blends have more of that helps reduce costs.
In addition to the gasoline switch, summer usually means more people on the road over long distances and increased demand for fuel. Simple rules of supply and demand dictate that when more people want gas, and the supply stays the same, prices will increase.
Andrew Lipow, an oil company president, said he also expects gas prices to rise significantly going into spring and summer, as seasonal maintenance for refineries gets underway.
Copyright 2023, ReliableNews.org