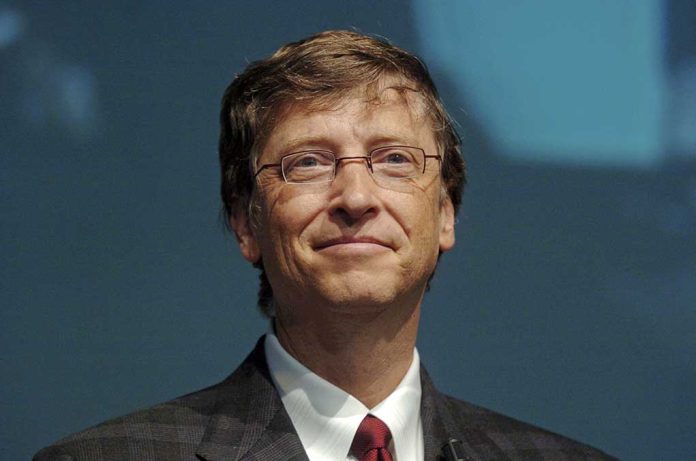 Bill Gates Donated Millions Into Digital Surveillance
(ReliableNews.org) – In 2015, the UN adopted the 2030 Agenda for Sustainable Development project. The 17 goals outlined in the plan are to achieve the ultimate outcome of building a peaceful and prosperous planet by the year 2030.
On October 7, Lifesite reported the Bill and Melinda Gates Foundation pledged to donate $1.27 billion toward the initiative, the outlet reports pushing a pro-abortion agenda. Of that amount, $200 million is set to support a digital ID system around the globe.
Gates Foundation gives $200 million to help establish global digital ID system of surveillance
One commentator explained that 'of all the other means of identifying and tracking subjects, digital identity poses perhaps the gravest technological threat tohttps://t.co/vW1X6J0nhM

— Catholicus Romanus ✝🙏🛡️⚔️ 🇺🇸🇧🇷🇦🇺🇳🇿🇮🇪 ☕ (@CatholicusRoma1) October 13, 2022
The Gates Foundation website makes a cursory mention of the digital identification system, along with databases for a civil registry, data-sharing, and infrastructure for "interoperable payment systems." The site says this goal will assist countries on the low or middle-income side of the financial spectrum to become more able to resist food, health, and climate crises.
Author Michael Rectenwald called the technology a threat, giving others the ability to "trace, track, and surveil" people all over the world for their entire lives.
The 17 Sustainable Development Goals (SDGs) within the UN plan include other things like building global partnerships to end poverty and hunger, incorporating gender equality and good health, and providing useful education and clean water.
What do you think about the global project and the ID system, specifically? Does it concern you, or do you find it interesting?
Copyright 2022, ReliableNews.org