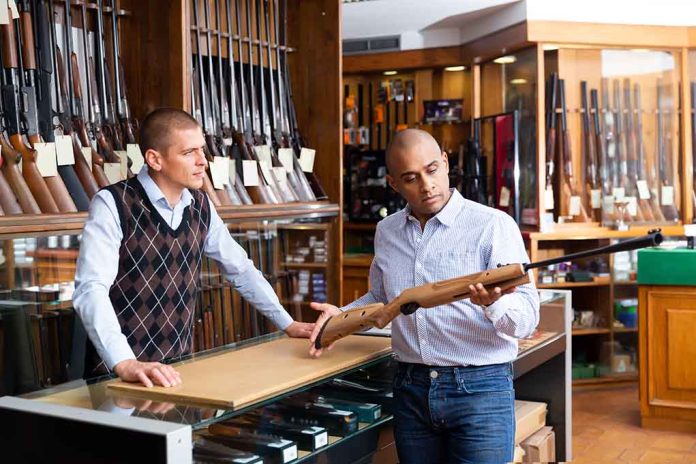 Gun Control Advocates Beware — This Group Is Leading The Charge In Gun Ownership Growth
(ReliableNews.org) – Between 2020 and 2021, Americans bought more than 40 million firearms. Gun ownership among black Americans is on the rise. According to a new report, the reason they want the weapons is the same reason white people want them: to protect themselves and their families.
In May, a mass shooter callously gunned down 10 black people in Buffalo, New York, after entering a Tops grocery store. The white supremacist wanted to kill as many black people as possible that day to further his racist call; he even live-streamed himself doing it.
Two days after the shooting, an African-American man named Michael Moody told NBC News he decided to purchase a gun. He said he was "stunned" to see how many other black people were doing the same thing, describing a line at a local Maryland firearms shop.
"After discussing it with his wife, Moody said he left his home in suburban Washington to buy a weapon… He said he was 'stunned' at the number of Black people standing in line at the gun shop in Maryland to make a similar purchase." https://t.co/vaJnmH7EXh

— Firearms Policy Coalition (@gunpolicy) June 15, 2022
According to FBI statistics, 35% of hate crimes were due to anti-black hate bias in 2020. In 2021, the National Shooting Sports Foundation (NSSF) surveyed gun retailers in the first quarter of the year and found that more than 90% said there was an increase in black Americans purchasing guns. Almost 87% said there was a rise in the number of African-American women buying firearms.
At the time of the NSSF survey, one woman who went by the alias Janice Matthews told The Guardian she chose to buy a gun when she saw empty shelves during the pandemic, and her daughter moved out. She wasn't alone. The highest overall increase of first-time gun buyers in 2020 was among black men and women, whose purchases rose to 58.2% over 2019.
National African American Gun Association Founder Philip Smith told NBC that there is an "awakening" in his community and that political polarization is driving black people to buy guns for protection. Destiny Hawkins, a divorced mother, told the news outlet that they just have to protect themselves and their homes.
Copyright 2022, ReliableNews.org