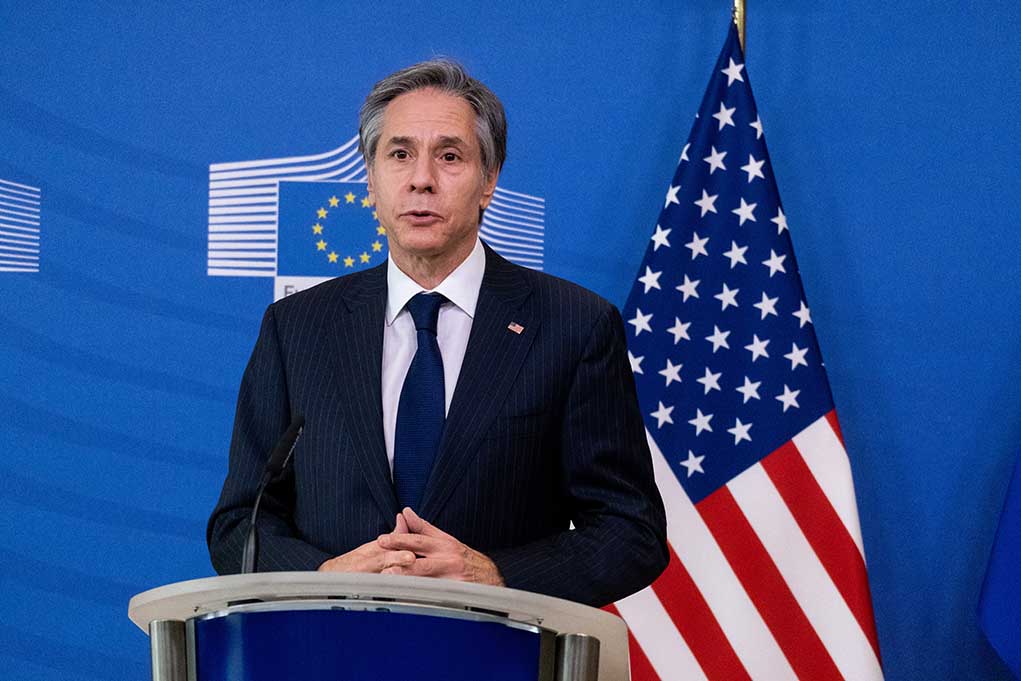 (ReliableNews.org) – The tension between Russia and Ukraine is reaching a boiling point. The US and NATO recently met with Russian leaders in an attempt to de-escalate the situation. Now, Secretary of State Antony Blinken is meeting with officials from Ukraine.
.@USAmbUN on Antony Blinken to visit Ukraine this week: "Any actions… that the Russians have taken that may indicate that they're moving forward will cause us to ramp up our efforts as well… The Secretary's trip… announced this morning, is part of that ramp up." #PostLive pic.twitter.com/3ApGlyocJz

— Washington Post Live (@PostLive) January 18, 2022
On Wednesday, January 19, Blinken traveled to Kyiv to meet with Ukrainian Foreign Minister Dmytro Kuleba and President Volodymyr Zelensky. The secretary of state discussed the ongoing military crisis imposed by Russia, and reinforced the US' commitment to Ukraine's "sovereignty and territorial integrity." The Biden administration also reportedly made plans to evacuate the US Embassy's staff and family members if Russia does invade the country.
Blinken is also going to meet with Russian Foreign Minister Sergey Lavrov in Geneva this week. Press Secretary Jen Psaki said the US diplomat is going to "highlight very clearly there is a diplomatic path forward." Early talks between Deputy Secretary of State Wendy Sherman and Russian Deputy Foreign Minister Sergey Ryabkov failed to ease tensions in the region.
Russia currently has roughly 100,000 troops on the border of Ukraine. Russian President Vladimir Putin's officials have said they don't plan to invade the country but are instead trying to protect it from a NATO invasion. Further, the officials are demanding the US and NATO deny Ukraine the right to join the international organization, a demand both have refused.
The meeting between Blinken and the Ukrainian officials went well; the ball is now in Russia's court.
Copyright 2022, ReliableNews.org