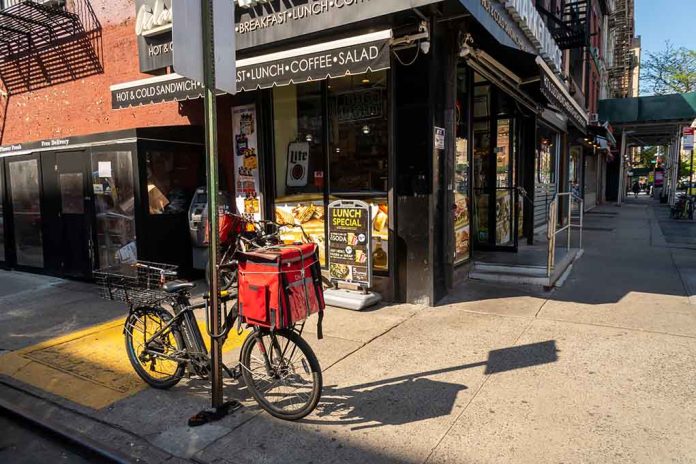 Murder Charges DROPPED — The Evidence Points To Just One Conclusion
(ReliableNews.org) – On July 1, a confrontation between two men left one of them dead. District Attorney Alvin Bragg (D) charged bodega worker Jose Alba, 61, with second-degree murder. After outrage across the city, the DA has decided to drop the charges against him.
Bragg's office filed a motion in Manhattan Criminal Court on July 19 "to dismiss the charges against Alba." The DA conceded there wasn't enough evidence to prove the charges beyond a reasonable doubt. Judge Laurie Peterson agreed and threw out the case. The New York Post, which is being credited for helping to free Alba, reported he told reporters he feels better now that authorities have removed an ankle monitor from his leg. But, he said he feels "so-so" about the DA dropping the charges.
Rep. Lee Zeldin (R-NY), who is running for governor, slammed DA Bradd for ever bringing the charges in the first place and said he will fire the progressive prosecutor if he wins in November.
Jose Alba got locked up on a murder charge for an act of self-defense,

The woman who stabbed him is free w/out criminal charges, &

2 Mexican cartel drug smugglers caught with $1.2M of crystal meth are free on cashless bail.

After we FIRE Hochul Nov 8, I'll FIRE Bragg on Jan 1! pic.twitter.com/KwjSmCst0U

— Lee Zeldin (@leezeldin) July 12, 2022
The confrontation between Alba and 35-year-old Austin Simon occurred over Independence Day weekend. The deceased entered the store after being summoned by his girlfriend, who claimed the worker snatched chips from her 10-year-old's hands when her card was declined. Simon entered the bodega and assaulted Alba in the private area where the cash register is located. Video of the incident shows the employee trying to diffuse the situation before he fatally stabs the intruder.
While Alba was fighting off Simon, the girlfriend jumped in and stabbed the worker. Bragg has not charged her with any crime.
Copyright 2022, ReliableNews.org