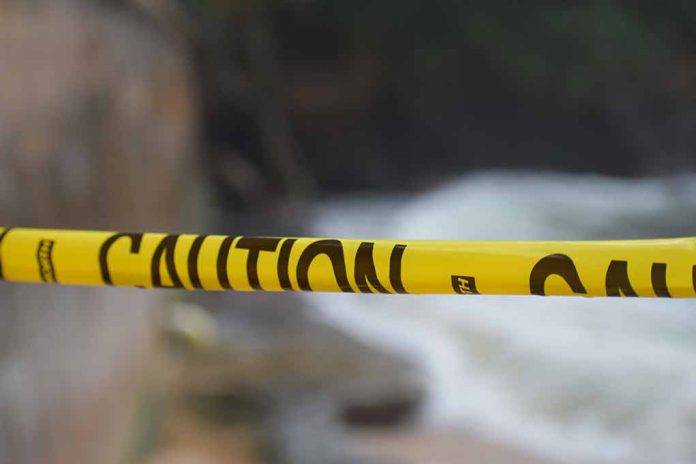 (ReliableNews.org) – Malibu, California, isn't a place that conjures images of brutal crimes. Palm trees, certainly, but not bodies in barrels. Yet, that's exactly what was recently discovered in the sunny city.
On July 30, a sanitation worker spotted a 55-gallon drum in the water at Malibu Lagoon State Beach. Los Angeles County Sheriff's Department Lieutenant Hugo Reynaga told the press that the worker got into a kayak, paddled out to where it was, "and brought it to shore." They said it was heavy and "didn't want to open it, so they left it" on the beach. When high tide rolled in that evening, it carried the container back out to the water.
The next day, a lifeguard saw the barrel in the water. They swam out to get it and bring it to shore once again. The lifeguard opened it up and discovered the body of a man inside. Law enforcement arrived and processed the crime scene. Police removed the barrel in the evening.
On August 2, the LA County Department of Medical Examiner-Coroner identified the victim as Javonnta Murphy. The 32-year-old was an aspiring recording artist. He grew up in the city's southside with four brothers. Patrick Nelson, 46, a family friend who considers himself a stepfather to Murphy, spoke to the LA Times about the news.
He said Murphy dreamed of a career in rapping and wanted to be a successful artist. When his grandmother died, he moved out into his own apartment in Sylmar. "He was a good kid […] He didn't gang-bang," Nelson said. He told the paper that he just wanted to know what happened to Murphy because he didn't understand. Nelson also explained that he didn't think the victim had any enemies.
Authorities do not know how long Murphy's remains were in the barrel before it was discovered. According to an unnamed source, he was not wearing any clothes when he was put into the 55-gallon drum. His body also did not appear to have started decomposing.
Murphy is survived by one young son, his mother, siblings, and other loved ones. Anyone with information should contact the LA County Sheriff's Department.
Copyright 2023, ReliableNews.org