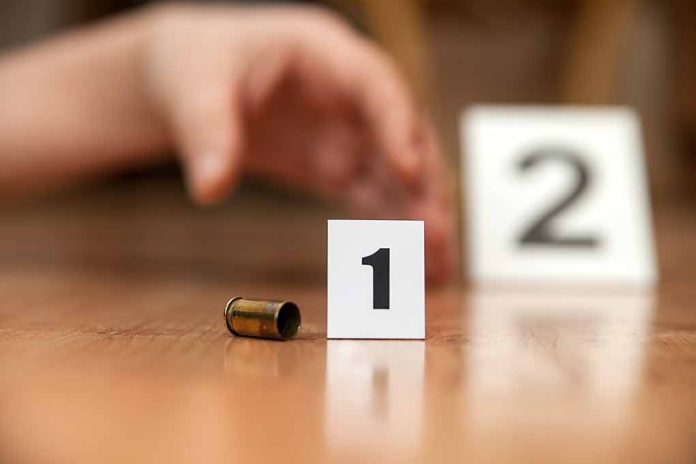 (ReliableNews.org) – NASCAR Hall of Fame nominee Jimmie Johnson is typically in the headlines for his time on the track. After all, he has 83 professional racing wins under his belt across 20 different racing venues throughout his career. His record puts him in the same league as racing legends Dale Earnhardt and Richard Petty. This time, however, his name is in the news for an entirely different reason — murder/suicide.
On July 12, Fox News reported that Johnson's in-laws and nephew were victims of an apparent murder-suicide event at his mother and father-in-law's home in Muskogee, Oklahoma. Police reportedly responded to a 911 call that someone in the house had a gun. When they arrived, they heard a gunshot and found Jack and Terry Janway dead in the home, along with their 11-year-old grandson.
According to the outlet, the Muskogee Police Department said when they approached the house, they entered to find someone "laying in the hallway" and heard a gunshot go off inside, which was captured on the bodycam footage. The department revealed Mr. Janway's body was at the door, and Mrs. Janway was on the couch "next to a handgun." Police reportedly found the child dead in a bedroom.
Based on the positions of the bodies and the location of the weapon, police told Fox News Digital that Terry Janway is a possible suspect in the case.
Following the incident, NASCAR announced that Johnson's sponsor, Legacy Motor Club, stated it was withdrawing the driver's car from Sunday's race at the Chicago Street Course. The club said it was voluntarily removing the No. 84 Carvana Chevrolet from the event and asked for privacy on behalf of the Johnson family. The Johnsons themselves have not made a formal statement about the tragedy. NASCAR sent its condolences, saying they were "saddened" by what happened to Chandra Johnson's family.
Police are still investigating the incident.
Copyright 2023, ReliableNews.org