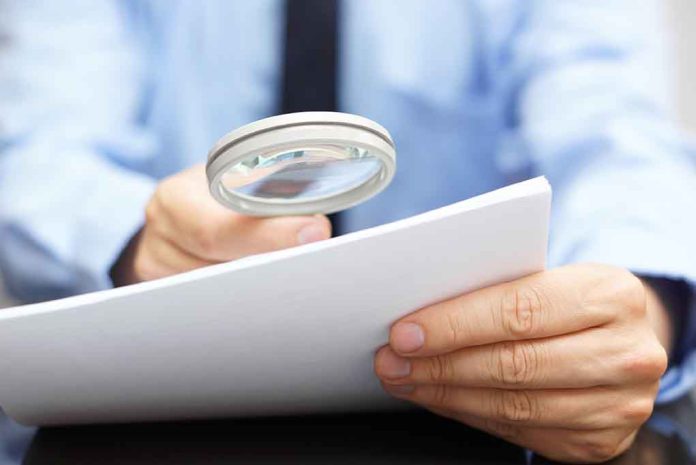 (ReliableNews.org) – During the November 2022 midterm elections, Representative George Santos (R-NY) beat his opponent Representative Robert Zimmerman (D), flipping the seat from Blue to Red in the largely Democratic state of New York. After his victory, however, his resume and his life began to unravel before the American public, leaving his new constituents and the rest of the country asking: who is George Santos, really? More than that, his apparent lies have landed the new rep in hot water with the law in two different nations — the US and Brazil. The United States is investigating Santos to see if his untruths broke any laws, and the South American nation is considering opening up an old fraud case against him.
Trouble in Brazil
On January 2, The New York Times reported that authorities in Rio de Janeiro had suspended a fraud case spanning back to 2008 because they couldn't locate the suspect — Santos. In 2008, the newly-elected representative allegedly used a stolen checkbook and a fake name to spend $700 at a clothing store in Niterói. A year after the incident, Santos apparently admitted to the crime on social media, saying he would pay back the money he illegally used. According to the NYT, he told authorities in 2010 that he stole the checkbook from his mother's previous employer.
A year later, in 2011, a Brazilian judge allowed for the case against the now-congressman to go forward, but he'd already left the country. When confronted about the incident by the Times, the New York lawmaker denied any criminal involvement. In order to reopen the case, prosecutors must go through several steps, including contacting the DOJ in order to proceed. If the case goes to trial and the court finds Santos guilty, he could spend up to five years behind bars and pay a fine. The conviction, however, would apparently not be enough to remove him from his elected position in the US Congress.
Trouble in the US
Brazil is not the only place spelling trouble for the Republican, as the politician has misrepresented himself in many ways and New Yorkers want answers as to exactly who they elected into office. Santos claimed to have earned financial degrees from New York University and Baruch College, but there's no record of him attending there. He also claimed to have previously worked for Goldman Sachs and Citigroup, but those companies denied any knowledge of his employment.
Perhaps the most concerning claim was that he was Jewish and his grandparents fled the Nazis during World War II. Research apparently found those claims to be false. And all those assertions are just the tip of the iceberg.
According to the New York Post, authorities in the US are reportedly investigating his financial records and campaign filings to find the source of his windfall of cash in recent years.
Copyright 2023, ReliableNews.org