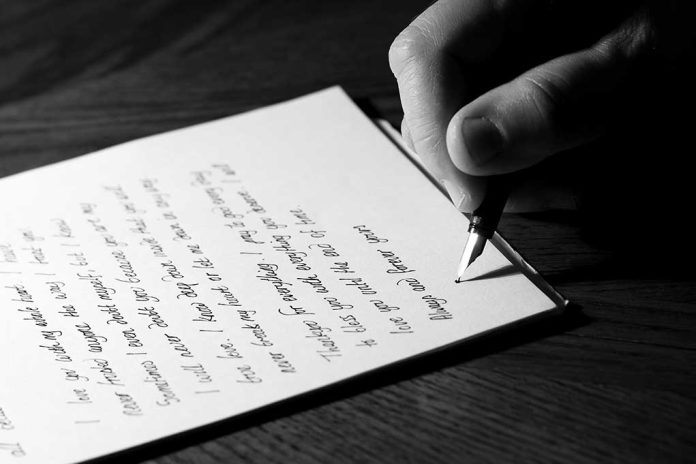 (ReliableNews.org) – Brian Laundrie allegedly killed his girlfriend, Gabby Petito, in 2021 while they were on a road trip. After the killing, he traveled back to Florida and headed into the woods, where he then took his own life. Petito's parents are now suing Laundrie's parents, and they reportedly got their hands on a very incriminating letter.
Petito's parents learned of an alleged letter found in Laundrie's belongings and written by his mother, Roberta Laundrie. Nichole Schmidt and Joseph Petito petitioned a court and asked that the suspect's mother be forced to hand the letter over. Laundrie, in turn, asked the court to issue a protective order so she wouldn't have to give it to Petito's parents. After months of legal wrangling, Twelfth Judicial Circuit Court Judge Danielle Brewer ruled the grieving parents should get a copy of the letter.
According to WFTS Tampa Bay, Petito's parents' attorney Patrick Reilly revealed in court that the envelope the letter was in said, "burn after reading." He also said Roberta Laundrie told her son something about "bringing a shovel and burying a body."
Petito's parents won $3 million in a wrongful death lawsuit against the Laundries. They allege his parents knew Gabby "had been murdered by their son." According to reports, Petito's parents believe the letter is proof that Laundries knew Brian killed her.
P. Matthew Luka, the attorney for the Laundries, released a statement from Roberta on May 24. She said the letter, which is undated, was not written after Gabby died but before they went on their cross-country trip. She asked people to read the entire letter, not just phrases the plaintiffs' attorney highlights. She went on to say that she loved her son and was trying to convey that to him.
Roberta said that she was sure other people used phrases "to express to their loved ones the depths of their love." Again, she said the letter wasn't related to Petito. The Laundries are now arguing for the case to be dismissed.
Copyright 2023, ReliableNews.org