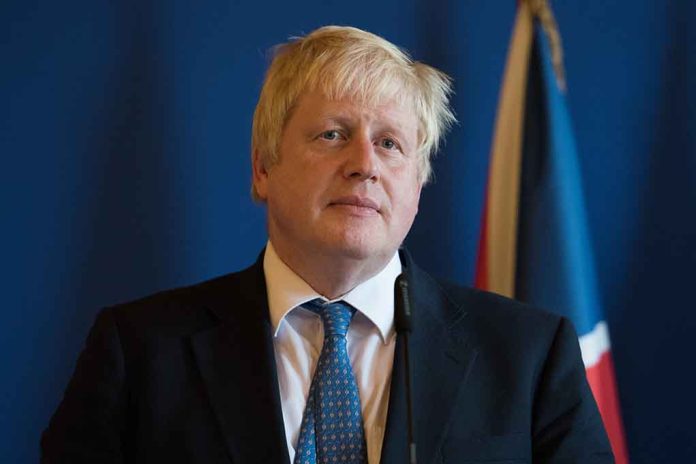 Top British Leader Holds Onto Power By a Mere Thread
(ReliableNews.org) – As the UK celebrated Queen Elizabeth II's 70 years on the throne, Britians booed its Prime Minister Boris Johnson as he attended events honoring the monarch. One day after the Platinum Jubilee celebrations ended, the PM faced a battle from within his own party.
On Monday, June 6, MP Graham Brady, a member of the Conservative Party, announced he'd received letters from 54 Tory legislators who wanted a no-confidence vote. There were enough lawmakers calling for it to force a vote under the party's rules. Johnson addressed the members of his party before they cast their ballots just hours later, promising them he would lead them to victory again.
Tory MPs cast their ballots in secret, even handing over their phones to ensure privacy. At the end of it, Johnson won 211 to 148. He only needed 180 votes to stay in power. The PM spoke out later, calling on his party to unite in order to strengthen the economy.
We need to come together as a party and focus on what this government is doing to help people with the cost of living, to clear the COVID backlogs and to make our streets safer.

We will continue to unite, level up and strengthen our economy. pic.twitter.com/vIWK81dDJC

— Boris Johnson (@BorisJohnson) June 6, 2022
Although Johnson won the vote, some political experts believe his days are numbered. Under current rules, he can't face another recall for 12 months. However, Professor Tim Bale, who teaches politics at London's Queen Mary University, told CNBC the vote was "a lot closer than Boris Johnson's allies expected," and it puts the Conservative Party in danger of losing seats. If it gets too bad, he thinks the party might seek to change the rules.
Copyright 2022, ReliableNews.org