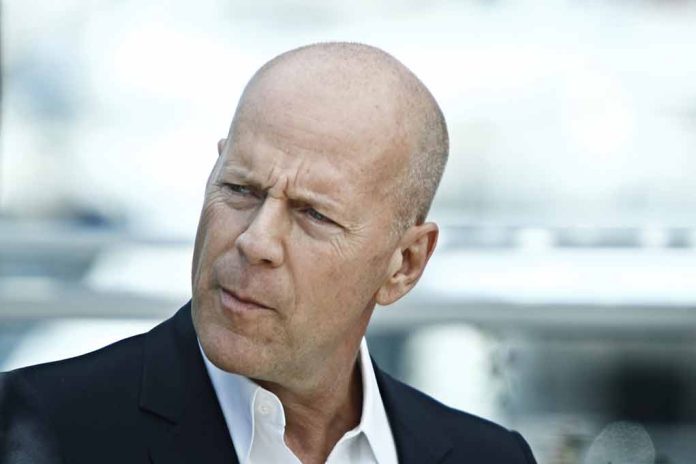 (ReliableNews.org) – Bruce Willis is one of the biggest movie stars of his generation. The actor has starred in dozens of films. In 2022, he abruptly retired from acting. Since then, his family has revealed doctors diagnosed him with a terrible disease. However, his wife doesn't know if he understands what's happening to him.
On September 25, Emma Heming Willis kicked off World Frontotemporal Dementia (FTD) Awareness Week by sharing her story as her husband's caregiver. She spoke to TODAY co-anchor Hoda Kotb. Doctors diagnosed the actor with the degenerative neurological disease that impacts his temporal and frontal lobes. Symptoms of the disease include dementia, emotional problems, an inability to communicate, difficulty walking, and other issues.
Heming Willis said, "Dementia is hard." And it doesn't just impact the person with the disease, it's also difficult for their family members. She stated, "When they say this is a family disease, it really is." She went on to say that it's "hard to know" whether Willis understands what's happening to him.
Scout Willis, one of Willis' daughters with actress Demi Moore, spoke out in support of her stepmom after the interview aired. She posted a message on her Instagram story and said she "could not be more proud" of Heming Willis for stepping into the "public eye […] to share [their] family's story in service of spreading awareness" about the disease. She said her stepmom inspired her every day and that her "courage is moving mountains."
Tallulah Willis shared her sister's Instagram story and said she was "so proud" of her family. The actor's family has come together to support him and one another in the wake of his diagnosis. Moore is even involved and helping her ex's children and his new spouse.
Susan Dickinson, the CEO of the Association for FTD, joined Heming Willis on TODAY. She said the disease is often misdiagnosed. It usually takes about four years for a patient to get the right diagnosis. The organization is there to help those who need support. They are just a phone call away at 866-507-7222.
Copyright 2023, ReliableNews.org