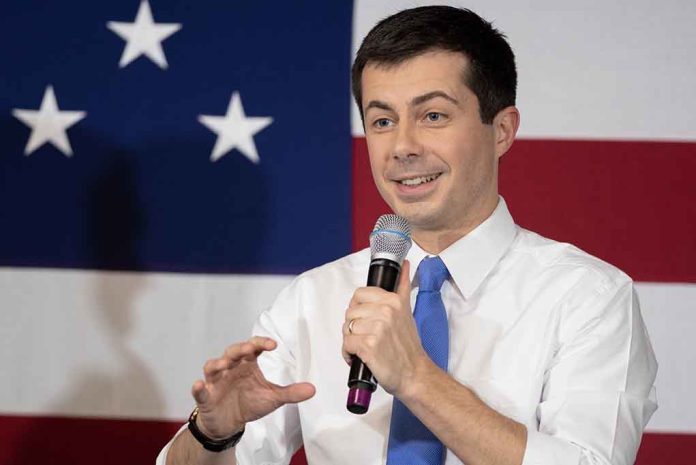 Buttigieg Pushes EVs on Texans — Will They Give In?
(ReliableNews.org) – President Joe Biden has been pushing a green energy agenda since he took office. Transportation Secretary Pete Buttigieg has been at the forefront of the fight, pushing more Americans to buy electric vehicles (EVs). Recently, he took his message to the Lone Star State.
During a September 22 interview with The Texas Tribune, Buttigieg mentioned a story from the beginning of the administration when he testified before Congress. While he was there, a Texas congressman told him that there was no use for EVs in his district. The representative said that his constituents were more interested in vehicles like pickup trucks. The secretary pointed out that automobile manufacturers are making EV trucks.
Buttigieg then argued that some of the best cases to be made for the use of EVs are in states like Texas because people drive longer distances, spend more on gas, and could save money.
.@PeteButtigieg says one of the best use cases for electric vehicles is in a place like Texas — where residents are spending more time in cars, spending more money on gas and would save more money with an electric vehicle. #TribFest22 pic.twitter.com/amFsjWmqlN

— Texas Tribune (@TexasTribune) September 23, 2022
The Biden Administration has begun investing millions into EV charging stations around the country. Right now, the infrastructure cannot support the push for the vehicles because there aren't enough working stations around the country. In places like California and Texas, there are questions about whether or not the electrical grid could even handle the switch.
What do you think? Should Texas residents embrace EVs?
Copyright 2022, ReliableNews.org