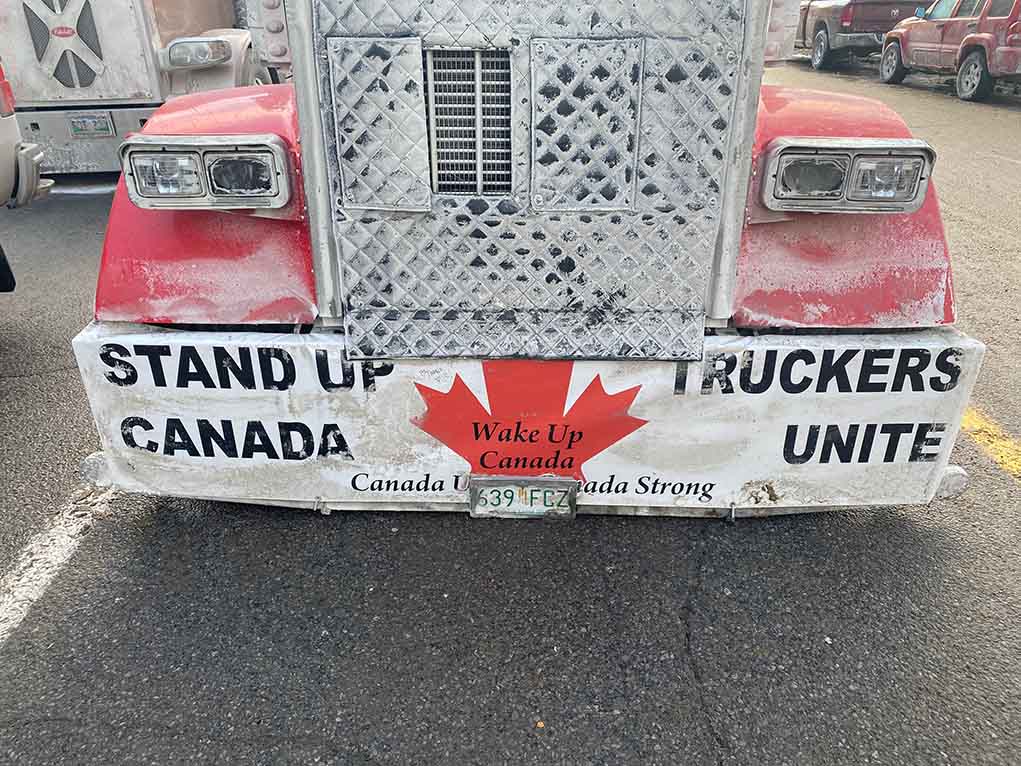 (ReliableNews.org) – The Freedom Convoy, a large coalition of Canadian truckers, remains in the country's capital of Ottawa. The truck drivers are demanding Prime Minister Justin Trudeau rescind the COVID-19 mandates making it difficult for them to do their jobs. However, the government is fighting back and taking drastic steps to silence the people.
On February 6, 10 days into the protest, Ottawa Mayor Jim Watson declared a state of emergency. In a statement released from his office, he said he was making the declaration to demonstrate the "serious danger and threat of the safety and security of residents" posed by the mostly peaceful protesters. The city's police have begun seizing fuel donated to and bought by the protesters to keep their trucks warm in the winter temperatures.
-Ottawa police are now confiscating fuel from the Freedom Convoy.

-The city has imposed a "state of emergency", citing fraudulent reports of violence.

-GoFundMe shut down the organizers fundraiser, citing a "violation of terms".

All of this for a peaceful demonstration… pic.twitter.com/Z9R8JolLn2

— Dr. Simone Gold (@drsimonegold) February 7, 2022
In addition to the state of emergency and seizures, the police have arrested multiple people and issued more than 100 tickets. Some of the tickets are for loud mufflers, excessive honking and other low-level, non-criminal offenses.
The Canadian government has also indicated it plans to investigate Americans who may have funded the protests. Lawmakers have even demanded US-based GoFundMe testify about a $10-million fundraiser. The platform shut it down after dispersing $1 million and seized the other $9 million – the money is now being refunded to those who donated.
Do you think the Canadian government is trying to shut down legitimate protests?
Copyright 2022, ReliableNews.org