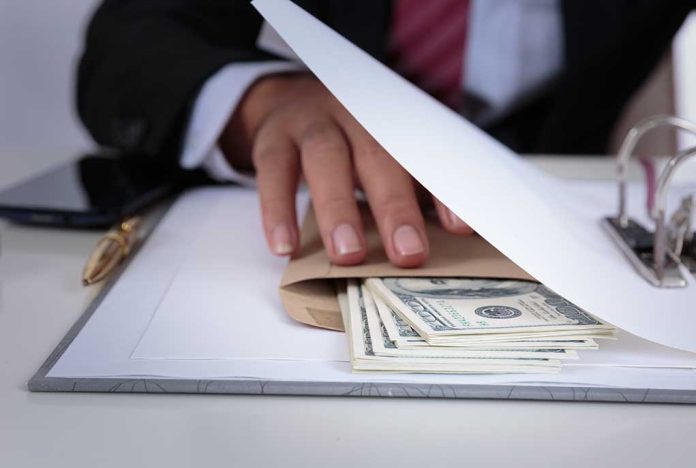 (ReliableNews.org) – Allegations of corruption in the Mexican government have long hounded the country. A former high-level Mexican official is currently on trial in the United States. A former drug trafficker testified in the trial recently, outlining allegations against the former security secretary.
On January 30, Óscar Nava-Valencia, a former member of the Sinaloa cartel, testified against ex-security secretary Genaro García Luna. According to the former drug smuggler, he paid the cabinet official millions of dollars to allow the cartel to operate without punishment. At the same time, the drug runners were sending tons of cocaine to the US.
Courthouse News reported Nava-Valencia said once in 2007 authorities seized more than 20 tons of cocaine from Colombia at a Mexican port. The smuggler expected to receive half of the shipment. He claimed he paid García Luna to help recover the drugs, but the official claimed he wasn't able to do it because the US and Mexican marines were involved in the seizure. Instead, the secretary sent the cartel member a document proving the shipment was discovered because authorities were acting on a tip about the Colombian smugglers. That allowed the Mexicans to wash their hands of the $50 million the Colombians lost.
2/ The last week began with a surprise for the defense when prosecutors called Óscar Nava Valencia, a.k.a. "El Lobo", of the Milenio Cartel (El Mencho was also a member). This witness claimed he gave Garcia Luna more than $10 million.

— Jesús García (@JesusGar) February 5, 2023
The US arrested García Luna in 2019. A press release from the US Attorney's Office for the Eastern District of New York accused the former Mexican official with three counts of cocaine trafficking conspiracy and a single count of making false statements. Former US Attorney Richard P. Donoghue claimed the official was in charge of the Mexican Federal Police Force and taking "millions of dollars in bribes from 'El Chapo' Guzman's Sinaloa Cartel" at the same time.
In 2012, García Luna took the millions the cartel allegedly paid him and moved to the US. While here, he's accused of continuing to help the narco-traffickers and lying on his citizenship application. Now, he's facing 10 years to life in prison.
Copyright 2023, ReliableNews.org