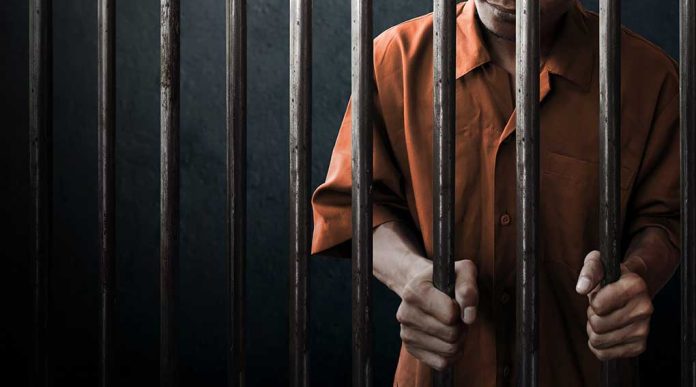 (ReliableNews.org) – In 2021, Axios gave the public a behind-the-scenes look at how coyotes, otherwise known as human smugglers, illegally move people across the US border. The piece references a Telemundo interview with two men who allegedly make their living as human traffickers. The coyotes said they either walk the migrants through the desert, hide them in vehicles, and help them get around the border wall to enter the US.
On June 21, Fox News reported that the Texas Department of Public Safety arrested a suspect for allegedly helping five illegal immigrants cross the Rio Grande River and climb over the border wall. The individual was Jose Juan Eufracio Medina, an illegal immigrant suspected of being an operative for the Gulf Cartel. The suspect denied the allegation saying he was simply holding the ladder for the people so they "wouldn't fall." He claimed he paid $1,000 himself to cross into the US and was not leading the group.
Texas DPS arrests Gulf Cartel operative for alleged human smuggling into US #BreakingNews #FoxNews #Breaking https://t.co/rs3c7J0jAk

— Brett Murphy (@bmurphypointman) June 22, 2023
Lieutenant Chris Olivarez, a spokesperson with the Texas Department of Public Safety in the South Texas Region, shared footage of the encounter on Twitter. During the interview posted on social media, Medina said he wanted the person in charge of the group to cross with the others, but he declined. He said the group was simply following him because he was more "capable" and "wise," but he wasn't their official guide into the United States.
#NEW: @TxDPS Troopers arrest GULF CARTEL operative in the #RGV.

The DPS Brush & UAS (Drone) Teams located a smuggler/coyote who guided a group of illegal immigrants across the Rio Grande River & helped them scale the border wall w/ a ladder. The smuggler, Jose Juan Eufracio… pic.twitter.com/BPphP0dQGH

— Chris Olivarez (@LtChrisOlivarez) June 21, 2023
According to Fox News, Medina later admitted his destination in the US was Houston, and he works for the Gulf Cartel, one of Mexico's most powerful criminal organizations. Although Insight Crime states the group has split into many factions, the individual entities are still strong. They allegedly traffick drugs, arms, and migrants across the border.
Data from the US Customs and Border Protection (CBP) show there have been over 1.6 million immigration encounters at the southwest land border so far this fiscal year.
Copyright 2023, ReliableNews.org