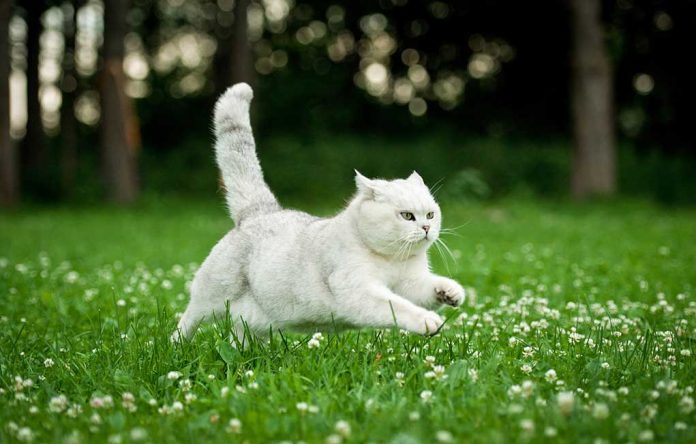 (ReliableNews.org) – The New Zealand Department of Conservation lists feral cats as a widespread problem throughout the country. The mammals differ from stray felines, as the feral variety is truly wild and has a significant impact on the nation's native and non-native animal populations. According to the department, the cats feed on birds, rabbits, bats, mice, and lizards — some of which are on the endangered list. To help solve the problem, the North Canterbury Hunting Competition holds a cat hunting contest to raise money for the community.
On April 18, four days after opening the event, the North Canterbury Hunting Competition announced on Facebook it was withdrawing its feral cat hunt for 2023. The organizers explained there was a huge backlash, so they decided to pull the event to protect the contest sponsors and the local school. According to the announcement, the organization was disappointed about the necessary step and apologized to all who entered and wanted to help protect "vulnerable species" in the region.
A feral cat-hunting contest for kids in New Zealand is scrapped after a backlash – The competition withdrew its new category after pushback from animal rights groups. The controversy highlights a broader debate over how to manage the invasive species. vi… https://t.co/Q2PxyBHj3T

— Olav Mitchell Underdal (@omunderdal) April 20, 2023
The Guardian reported the contest continued as planned in 2022, attracting over 900 people, including 250 children. However, last year's event didn't involve feral cats, instead focusing on other animals like rabbits, hares, and possums. Animal rights group spokesperson Will Appelbe said it's inappropriate to give kids the task of killing cats, stating there are other ways to "raise money" for the school. Department of Conservation principal scientist Craig Gillies also seemed against the addition of cats to the hunt list. He said it's important to control that particular population, but experienced professionals should do the job. Gillies said it's "virtually impossible" to tell the difference between a feral cat and someone's pet.
According to NPR, the hunt will kick off on June 23 for all the other planned categories — sans felines. As for the feral cat problem in New Zealand, animal rights groups want the country to handle the issue as humanely and compassionately as possible.
Copyright 2023, ReliableNews.org