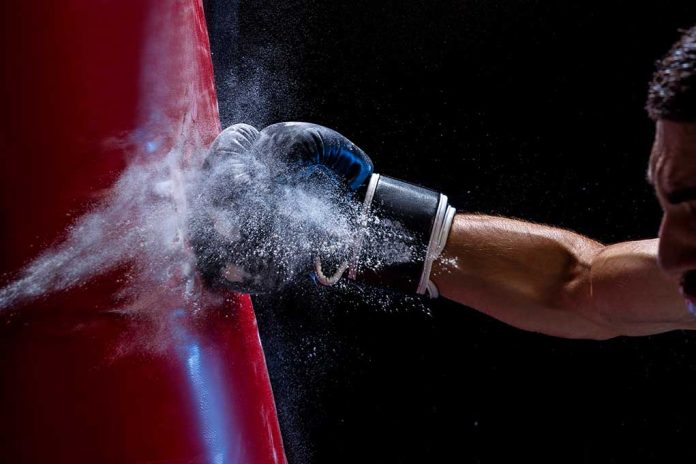 Whoopi Goldberg Takes Shot at Meghan Markle
(ReliableNews.org) – Duchess of Sussex Meghan Markle recently spoke to Paris Hilton and reminisced about her time on "Deal or No Deal." She claimed she felt objectified when she was on the show. Her remarks are making waves, and for the first time in years, it's not the royal family she's angering.
During an episode of her new podcast "Archetypes," Markle told the hotel heiress she was "thankful" for her job on the game show, saying she was surrounded by smart women on stage but always "left with a pit in [her] stomach." She explained she felt as though she were being reduced to a "bimbo."
Whoopi Goldberg, who is co-host of "The View," was upset with the way Markle described the job. The actress pointed out as performers, as the duchess was before she married royalty, they "take the gig," and occasionally, it means they are "in a Bozo suit," but "this is just the way it is."
MEGHAN MARKLE FELT OBJECTIFIED ON 'DEAL OR NO DEAL': Markle looked back at the beginning of her career in show business and admits being conflicted about her time as one of the briefcase-opening assistants on the game show — #TheView panel weighs in. https://t.co/cVclFZyKV0 pic.twitter.com/28ZhCR3DZN

— The View (@TheView) October 19, 2022
Goldberg said actors/actresses aren't journalists, and they're trying to further their careers. She made it clear it was Markle's choice to quit, but said she "feel[s] bad" because the host doesn't think everyone looked at the "Deal or No Deal" women in the way the duchess described. She concluded by saying Markle shouldn't make other women "feel bad because maybe they're trying to make a living too."
What do you think about Markle's remarks?
Copyright 2022, ReliableNews.org