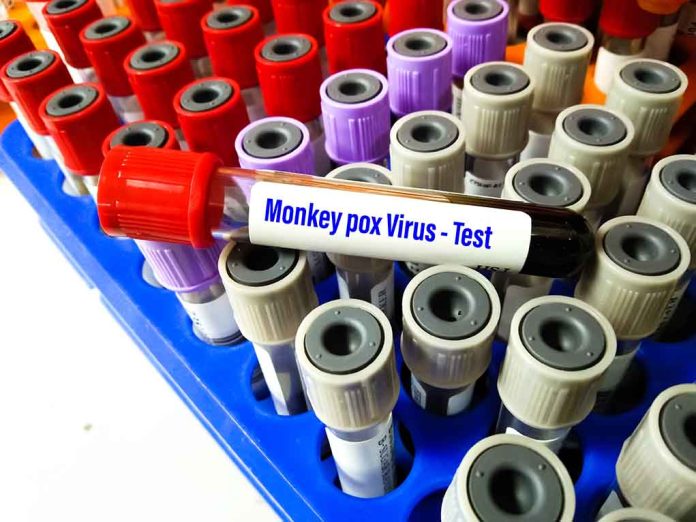 CDC Issues Warning On Pandemic 2.0
(ReliableNews.org) – After nearly three years of COVID-19, the last thing the world wants to deal with is another viral outbreak. Unfortunately, monkeypox didn't get the memo. The CDC is now warning the disease is spreading in multiple countries and people should take precautions.
#Monkeypox has been reported in over 20 countries that don't normally report monkeypox, including the U.S. If you are concerned about a new or unexplained rash, see your healthcare provider and ask about monkeypox. Learn more: https://t.co/QpblepCma5. pic.twitter.com/o77bWt6Gbn

— CDC (@CDCgov) June 6, 2022
On June 6, the CDC raised the alert for monkeypox to a level 2 threat. The agency warned cases of the virus are being reported in North America, Europe, Africa, South America, Australia, and Asia. The United States currently has at least 31 confirmed cases, primarily among homosexual men. As a result, the CDC recommends people take "enhanced precautions" while traveling, including:
wearing masks;
avoiding close contact;
avoiding contact with live or dead wild animals including monkeys and rats;
not using lotions made from Africa, and;
avoiding contaminated bedding, clothing and other materials.
The risk to the general public is low, according to the agency. The disease is still relatively rare. However, gay men are at an increased risk of catching the virus. Symptoms include headache, fever, muscle aches, and a rash that results in pustules. The virus can be fatal but the smallpox vaccine could provide protection against it.
The CDC recommends anyone who develops unexplained skin lesions should seek medical care. The agency asks patients to call the healthcare facility before arriving if possible, but if not, they should tell a member of the staff right away they are worried about monkeypox.
Copyright 2022, ReliableNews.org