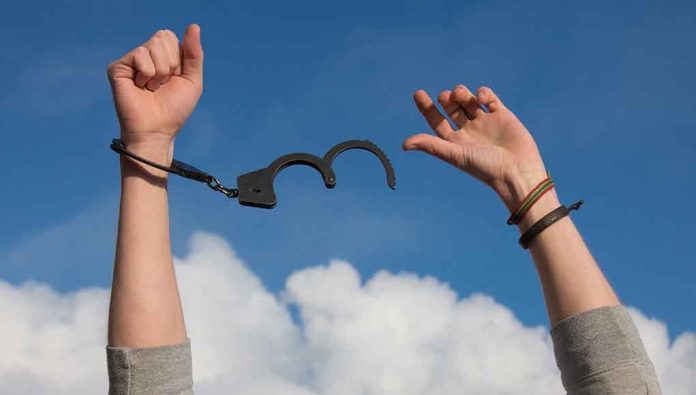 (ReliableNews.org) – The Manson Family murders are among the most disturbing in American history. Charles Manson managed to convince a group of people to kill for him. One of the women who helped carry out a double homicide could be out of prison soon.
On May 30, the Second District Court of Appeal in Los Angeles issued a 2-1 ruling overturning Governor Gavin Newsom's (D) 2020 decision denying the release of Leslie Van Houten. The governor's decision came after the California Board of Parole Hearings recommended she be released from prison on parole. She has been serving a life sentence for the brutal slayings of Leno and Rosemary LaBianca in their home in 1969.
Newsom argued Van Houten still posed an "unreasonable danger to society if released from prison." However, the appeals court judges stated there was no "evidence to support" that assertion. The judges said the defendant presented an extensive amount of "causative factors" that led to her participation in the murders. Further, the court found no records of any other "hidden factors for which Van Houten has failed to account."
Nancy Tetreault told The Washington Post that her client, Van Houten, was deeply grateful for the ruling. The attorney claimed the convicted murderer has been receiving therapy for years at the California Institute for Women. Tetreault said, "The crimes were what they were. They were terrible, but [Van Houten] really is a wonderful person now."
Debra Tate, the sister of Sharon Tate, another of Manson's victims, called the decision by the court "appalling."
The Manson murders shocked America. They took place over two nights in August 1969. On The first night, a group of Manson's followers killed actress Sharon Tate, who was 8.5 months pregnant, Abigail Folger, the coffee heiress, Jay Sebring, Steven Parent, and Wojciech Frykowski.
The next night, Van Houten participated in the LaBianca murders. There was never really a clear reason why the Manson cult chose the couple, except that they lived in a wealthy neighborhood. Leno LaBianca was a supermarket executive, and his wife, Rosemary, owned her own dress shop.
It's unclear when Van Houten will be released.
Copyright 2023, ReliableNews.org