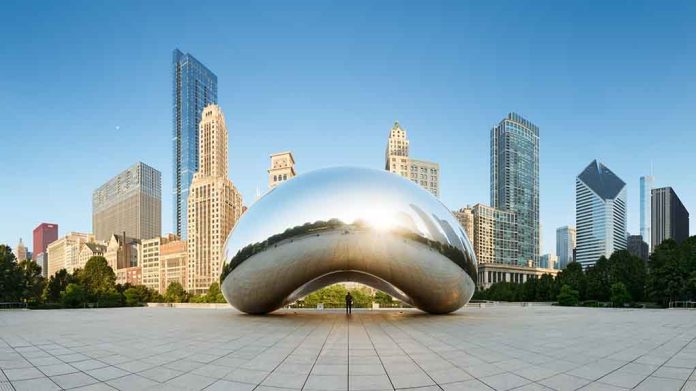 Chicago's Rising Crime Could Transform The Midterm Elections Completely
(ReliableNews.org) – Chicago has only elected one Republican mayor in the last century. That single member of the GOP, William H. Thompson held office from 1915 to 1923 and again from 1927 to 1931. Since 1980, Cook County has only had one GOP state attorney (SA), Jack O'Malley, who served from 1990 to 1996. While the Left has controlled the city, thousands of people have lost their lives. Currently, it's in the midst of a crime wave and another Illinois mayor is lambasting the city's leaders.
On June 22, Tim Baldermann, the New Lenox Mayor from a village in close proximity to Chicago, slammed leadership in The Windy City during a press conference announcing warrants for carjacking suspects dating back to March. The alleged criminals were from the Chicago area and represented a growing problem in communities around the city. The mayor said his county is "fighting a very, very difficult battle" because of the failures of the Cook County SA.
The suspects in the carjackings have multiple arrests and convictions. He went on to say the families in New Lenox are in danger because the "criminal justice system in Cook County fails [everyone] on a regular basis" leaving other towns to pick up the pieces.
Baldermann said nearly every violent crime in his area has been committed by a suspect who has an "extensive history in the Cook County criminal justice system." Yet, those criminals are often left to terrorize communities after the state's attorney fails to properly prosecute the crimes. Cook County State's Attorney's Office responded to the mayor's allegations in a statement to Fox 32 claiming it's committed to "public safety" and holding criminals accountable.
Do you think this violence will impact the 2022 midterm elections?
Copyright 2022, ReliableNews.org