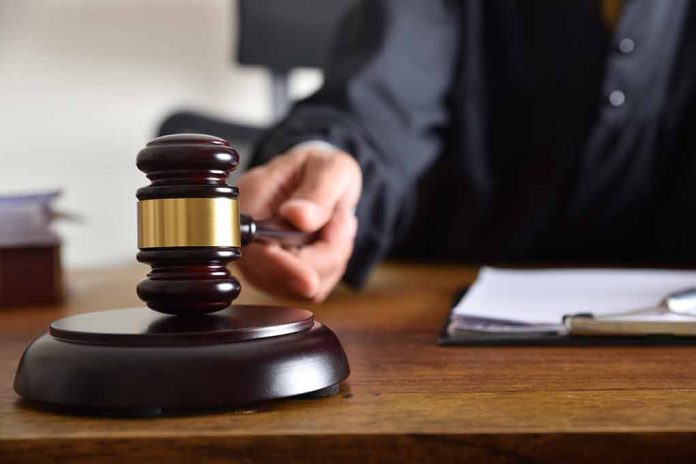 (ReliableNews.org) – Life sentences in the United Kingdom are rare. The commonwealth generally operates on the assumption that prisoners can be reformed, even when they commit horrible crimes. However, a woman who killed babies in a NICU will not be given the chance to leave prison.
On August 21, Judge James Goss handed down a sentence in the case of the murdering NICU nurse. He sentenced Lucy Letby to life in prison without the possibility of parole. During her time working at the Countess of Chester Hospital in England, she murdered seven babies. Five of them were boys, and two were girls.
The children Letby attacked were already fighting for their tiny lives when she killed them. Over the course of 13 months, she force-fed milk to the babies who were under her supervision in the intensive care unit. She also injected some of them with air or insulin. During her spree, she attacked triplets, killing two of them. She also killed two siblings. Additionally, she tried twice to kill two sets of twins but killed just one baby from each set, fortunately failing to kill the other two.
Reuters reported that Goss said Letby's crimes were "cruel, calculated, and cynical" on the "smallest and most vulnerable of children." He said there weren't any mitigating circumstances that could give him reason to reduce her sentence, saying, "There was a deep malevolence bordering on sadism" in how she behaved, telling her she didn't have "any remorse."
Police were never able to find a motive for the murders. Letby did not tell the court why she killed the babies.
The 33-year-old killer nurse is one of just three women to receive full life sentences in the UK. She now goes down in history with women like Myra Hindley, the sadistic serial killer who carried out the Moors murders with Ian Brady in the 1960s. The duo murdered five children between the ages of 10 and 17, in and around Manchester, England.
Copyright 2023, ReliableNews.org