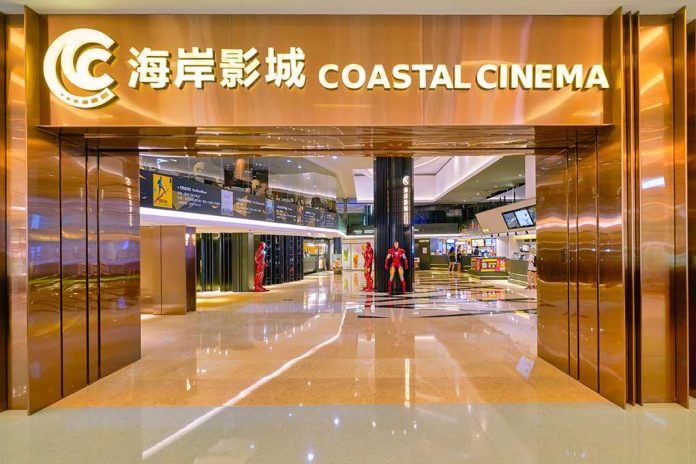 (ReliableNews.org) – For decades, Hong Kong operated with autonomy, even though it was technically part of China. That changed in recent years as the Chinese Communist Party cracked down on its freedoms. That takeover is once again rearing its ugly head with the cancellation of a parody "Winnie The Pooh" film.
On March 21, Distribution company VII Pillars Entertainment announced its film "Winnie-The-Pooh: Blood and Honey," would no longer be premiering in Hong Kong on March 23. No explanation was given, just an apology to those who were looking forward to watching it.
The film is about Winnie and Piglet going on a bloody rampage after being abandoned by Christopher Robin. It debuted in the US in February.
Oh, bother… this ain't no bedtime story. Happy #WinnieThePoohDay.

Winnie-the-Pooh: Blood and Honey slashes its way into theaters February 15 #PoohBloodandHoney 🔪🩸🍯 pic.twitter.com/qDlrLHDALN

— Winnie-the-Pooh: Blood and Honey (@poohbandh) January 18, 2023
The Washington Post reported one reason why it may have been canceled: The lovable cartoon bear has often been used as a meme to mock Chinese President Xi Jinping. According to the newspaper, China banned Winnie the Pooh years ago for that reason. The communist government doesn't allow its citizens to speak poorly about the president, who is regarded as a God-like figure in the country. In 2018, the movie "Christopher Robin" was also not allowed to be shown in the country.
The CCP has not mentioned anything about canceling the film, but nobody seems to know what happened. Hong Kong's Office for Film, Newspaper and Article Administration claimed the cancellations "are commercial decisions of the cinemas."
However, the movie's director, Rhys Frake-Waterfield, told posted about it on his Instagram story, saying it seemed "something" happened that made all of the independent cinemas drop out of showing the movie. He explained someone has said it was for technical reasons, but there were no such problems. It's already been shown in more than 4,000 theaters without any issues.
For now, the reason for the cancellations remains a mystery.
Copyright 2023, ReliableNews.org