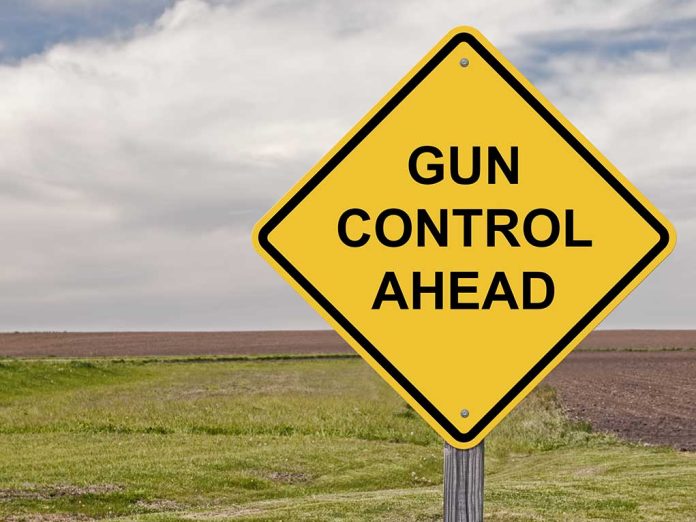 China Pushes Restrictive Global Firearms Protocol
(ReliableNews.org) – China isn't well known as a leader when it comes to personal rights. No citizen, for example, can buy, sell, or transfer a firearm. Even government agents such as police need special permission and a valid reason to carry a gun. The military has virtually all of the weapons and only hands them out as needed. To seal its restrictive policies, President Xi Jinping wants to enter into an equally strict international firearms treaty.
China has decided to launch a domestic procedure to ratify the UN's Firearms Protocol, a step that will contribute to strengthening global cooperation on gun control and closing the security deficit: Chinese Foreign Minister Wang Yi on Sat during 77th UNGA pic.twitter.com/sCohbvGk1g

— Zhang Heqing张和清 (@zhang_heqing) September 25, 2022
On September 26, The Chinese Communist Party's state-run newspaper Global Times reported the country is working out the kinks in domestic policy that will allow proper ratification and implementation of the UN's guidelines. Xi, who spoke out in April against personal security taking precedence over the needs of the many, is a staunch supporter of communist principles that align with issues such as preventing "gun proliferation" or the wanton spread of weaponry and military hardware.
Chinese State Councilor and Foreign Minister Wang Yi made the official announcement of his country's intention to enter into the treaty at the 77th session of the United Nations General Assembly on September 24. Wang told the members China is among the safest nations on earth, and its military arsenal management keeps its weaponry in the country, supporting international stability.
The United States isn't a signatory of the firearms protocol. The National Rifle Association believes participation could restrict the 2nd Amendment rights of Americans. Since all international treaties require the approval of 2/3rds of the Senate, it's unlikely to find a home here anytime soon. What are your thoughts on the treaty?
Copyright 2022, ReliableNews.org