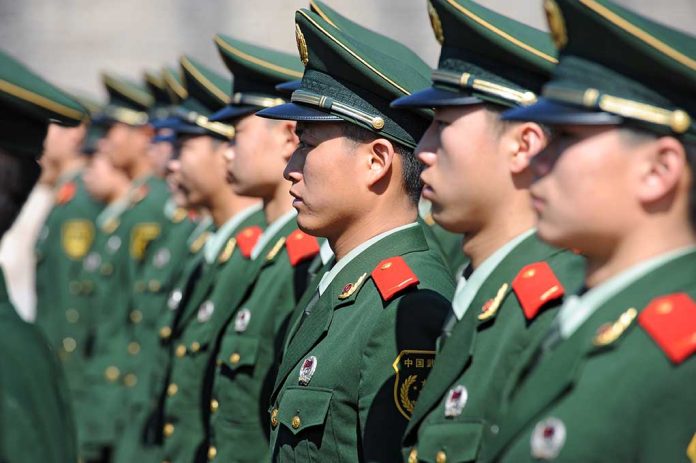 (ReliableNews.org) – Taiwan President Tsai Ing-wen visited the United States last week to attend an event with a group of bipartisan House representatives set up by Speaker Kevin McCarthy (R-CA). The Chinese government issued threats after the meeting took place. Then the country held massive military exercises.
On Monday, April 10, China wrapped up its three days of military drills. The drills started on Saturday, just days after the Taiwanese president was in the US. The communist country's forces simulated precision strikes against the island on Sunday. The military's Eastern Theatre Command shared a video of the simulated attacks on WeChat. It showed missiles being launched from the air, land, and sea.
China simulated strikes on Taiwan as fighter jets and warships encircled the island as part of a three-day military drill launched in response to Taiwan's president visiting the US. pic.twitter.com/RJkz0gjLId

— DW News (@dwnews) April 10, 2023
On the third day of the drills, China simulated "sealing off" the island. The People's Liberation Army Navy Shandong Carrier Strike Group participated in the drills. Taiwan's Defense Ministry reported 12 warships and 91 aircraft around the island. A report by the BBC indicated there were at least four J-15 fighter jets spotted on Taiwan's east coast, making it the first time the Chinese military simulated attacks on that side of the island.
After the meeting between President Tsai Ing-wen and American lawmakers, USNI News published a statement from China's Ministry of National Defense that made it clear it opposed "all forms of official interaction" between Taiwan and the US.
Reuters reported a source claimed Taiwan was not the only target. The Chinese military also allegedly simulated sea and air attacks on other "foreign military targets."
China has made it clear it wants to "unite" with Taiwan. However, the Taiwanese government has maintained it is an independent nation that is not owned by the communist country. Still, that hasn't stopped the Chinese from threatening to attack. In response to the tension, the US military deployed the USS Milius guided-missile destroyer to the South China Sea.
Copyright 2023, ReliableNews.org