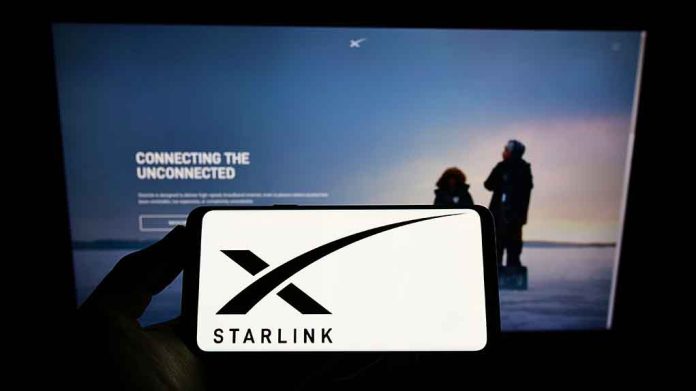 Chinese Military Seeks DESTRUCTION Of US Internet System
(ReliableNews.org) – Elon Musk's company SpaceX created a broadband internet system called Starlink that helps people in isolated areas without traditional internet services. It has even provided access to the Ukrainians during the war. China reportedly wants to destroy the system.
According to a report by the Gatestone Institute's International Policy Council, the communist country's military researchers are threatening the Starlink system. Five senior scientists who work for the defense industry have allegedly put together a plan to destroy it.
Gatestone claimed the Chinese have already copied the Falcon 9 rocket SpaceX launches into space using parts virtually identical to Musk's system. Its issue with the Starlink system reportedly stems from the communists' desire to accelerate its own space program, and it thinks the satellites will stand in the way. Beijing also believes the US could use Musk's infrastructure during a military conflict, thereby threatening the country's national security.
'
Just China threatening again! Chinese military researchers are threatening that Musk's Starlink satellites must be destroyed over fears that Starlink could be used for military purposes and thereby threaten what China calls its national security.https://t.co/FPAIXZDQ7w

— Adam Milstein (@AdamMilstein) September 1, 2022
The threats come amid growing tensions between the US and China. The communists have grown angry over the way American officials have embraced Taiwan. Most recently, Speaker of the House Nancy Pelosi (D-CA) took a trip to the island, becoming the first high-ranking US government official to go there in almost 30 years. Beijing threatened military action as a result, although a month later, the communists have not actually followed through.
Copyright 2022, ReliableNews.org