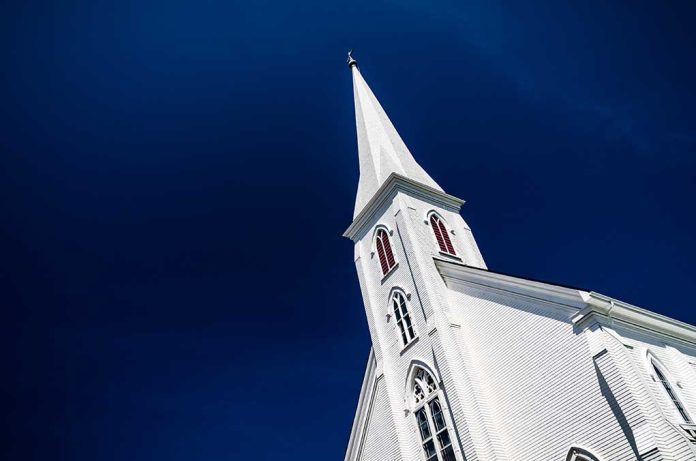 Dozens BURNED ALIVE – Fire Breaks Out
(ReliableNews.org) – On Sunday, August 14, dozens of people headed to the Abu Seifein Church in Giza, Egypt. The four-story building contained classrooms for children, a daycare, and a house of worship. By the end of the day, families in the city were in heavy mourning after a deadly fire broke out.
According to authorities, faulty electrical issues in the building sparked a fire in an air conditioning unit and eventually spread into the building. People in the Coptic Orthodox Church — which is the main Christian church in Egypt — fled for their lives. However, children and adults on the upper floors became trapped.
At least 41 people, including at least 18 children, died. Medical professionals have said most of those deaths were the result of smoke inhalation. One family suffered a devastating loss of 5-year-old twins, Mariam and Barsina Wajih, and their 3-year-old brother Ibrahim. The children's 34-year-old mother, Irina Atef Ramzi, aunt, 25-year-old Mirna Atef Ramzi, and 61-year-old grandmother, Magda Habib Nabih, also perished.
These three children lost their lives today in the fire that destroyed Abu Sefein church in Egypt. pic.twitter.com/IBYAfBhR2c

— Sachin Jose (@Sachinettiyil) August 14, 2022
Liverpool soccer star Mohamed Salah, who was born in Egypt, reportedly donated three million Egyptian dollars to those who were impacted by the fire, and to help rebuild the church.
Families have criticized first responders for allegedly not arriving on the scene quickly enough. Some believe more people might have lived if firefighters had arrived sooner. While questions swirl, families are laying the dead to rest.
Copyright 2022, ReliableNews.org