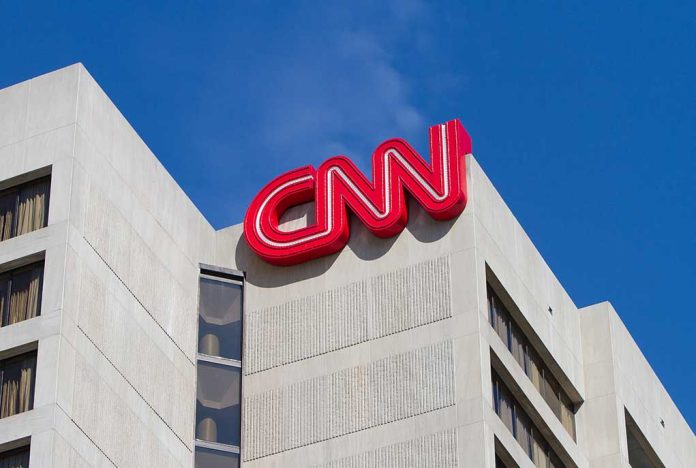 Left-Leaning Network Is Sinking — Viewership Crashes To Incredible New Lows
(ReliableNews.org) – Once upon a time, CNN used to be one of the most trusted news networks in the country. Then it started moving to the Left and when former President Donald Trump entered office, the hosts didn't even try to pretend to be unbiased. More than a year after the 45th president vacated the White House, the network's ratings plummeted.
On Friday, June 17, CNN's ratings dipped to the lowest in 22 years. The network averaged only 56,000 views between the ages of 25-54, the coveted demographic for advertisers. It was the smallest weekday audience since 2014. The rating struggles come after a year of scandals.
#CNN has smallest weekday audience among advertiser-coveted demo in 22 years https://t.co/MTt3hLRNnl #FoxNews

— Breaking News 🇸🇴 (@BNN_Breaking) June 21, 2022
CNN forced its star anchor Chris Cuomo to resign last year amid an ongoing scandal involving his brother, former New York Governor Andrew Cuomo. The network's President Jeff Zucker resigned in February after it was discovered he was having a relationship with a network executive. In April, its brand new streaming service CNN+ abruptly shut down just weeks after its launch.
The network's poor ratings on the 17th were the icing on a terrible cake. June 15-17 were the worst three days the company had seen in almost a decade. A couple of days later, on June 19, Brian Stelter's "Reliable Sources" averaged only 421,000 viewers. Meanwhile, Fox News' "MediaBuzz" in the same time slot had 1.2 million viewers.
With so few viewers, one has to wonder: will CNN ever be able to dig itself out of the ratings hole?
Copyright 2022, ReliableNews.org