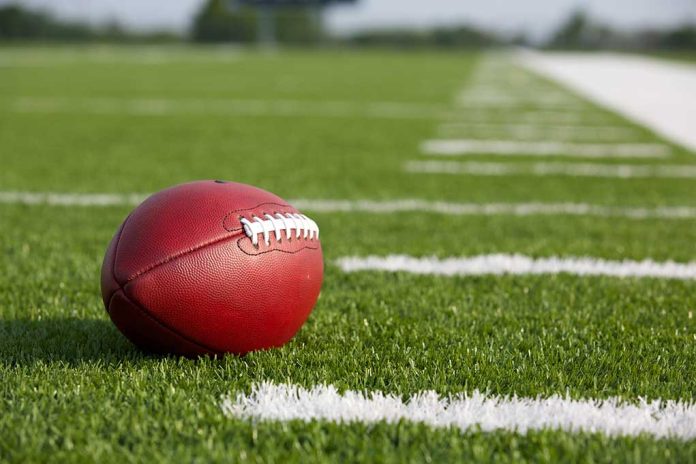 Young Professional Athlete DROPS DEAD Under Mysterious Circumstances
(ReliableNews.org) – Tragedy struck in Arkansas on September 4, as Ouachita Baptist University (OBU) lost one of its own. During the early morning hours, starting defensive lineman for the school's football team, Clark Yarbrough, suddenly collapsed on campus. First responders and the college's emergency team quickly reacted to the medical incident in hopes of saving the 21-year-old student, but the Baptist Health Medical Center pronounced him dead.
The university released a statement about the tragedy, describing Yarbrough as a "leader, a scholar-athlete," and a friend to many. Several other students and faculty had nice words to say about the senior, including that he was a "man of faith," funny, and kind.
Today the Ouachita community mourns the loss of senior Clark Yarbrough, who died this morning following a sudden collapse. Join us in praying for his family and friends. More information about campus gatherings following this tragedy will be released soon. pic.twitter.com/ePaiYphwN0

— Ouachita Baptist University (@Ouachita) September 4, 2022
Officials have not released any further details about the student's sudden death, though CBS Sports reported Yarbrough was in the midst of a seizure when paramedics responded. The college asked the community to pray for his family and friends during this painful time. He is survived by his mother, Mattie Yarbrough of Rowlett.
OBU stated they would share information about any gatherings on campus or beyond, honoring Yarbrough and celebrating the short life he led. School officials said the student studied business administration and sports management and was set to graduate next spring. His team members and coach indicated he was an important member of the team and will be missed.
Copyright 2022, ReliableNews.org