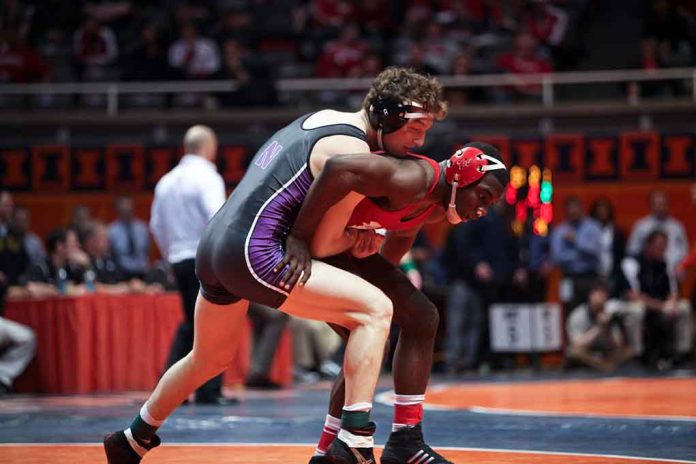 (ReliableNews.org) – Staying hydrated is incredibly important for athletes. Dozens of young athletes have died in the last several years from heat stroke. Parents of a college student who passed away are speaking out after reaching a settlement with the University of Cumberlands in Kentucky.
On Wednesday, March 15, the university announced it reached a $14-million settlement with the parents of Grant Brace. The 20-year-old junior died on August 31, 2020, from heat stroke at wrestling practice. Kyle and Jackie Brace sued the university, alleging the school denied their son's requests for water.
According to the Associated Press, the lawsuit claimed Brace attended the first wrestling practice of the season on the day he died. The coach is accused of making the team sprint up and down a hill. After completing several sprints, he sat down because he was so tired. The coach allegedly threatened to kick him off of the team, which prompted him to run some more.
Eventually, Brace couldn't handle running anymore. He asked for water, but the coach allegedly refused, and as he started to deteriorate, nobody called anyone for help. Video released from the school that day shows him trying to get into a building to find water. He tried a water fountain, but it was not working.
Brace collapsed a short distance from the water foundation. The coaches found him dead about an hour later, on all fours in the grass, clenching the dirt in both hands.
The university denied any wrongdoing. It claimed in a statement that it was sure it would win the lawsuit but that it was too costly to fight.
Brace's parents spoke to Good Morning America about the settlement. His dad said the school "didn't care." His mother said, "Ultimately, it killed him." They made it clear the lawsuit wasn't about the money; it was about holding the school accountable for its actions.
Copyright 2023, ReliableNews.org