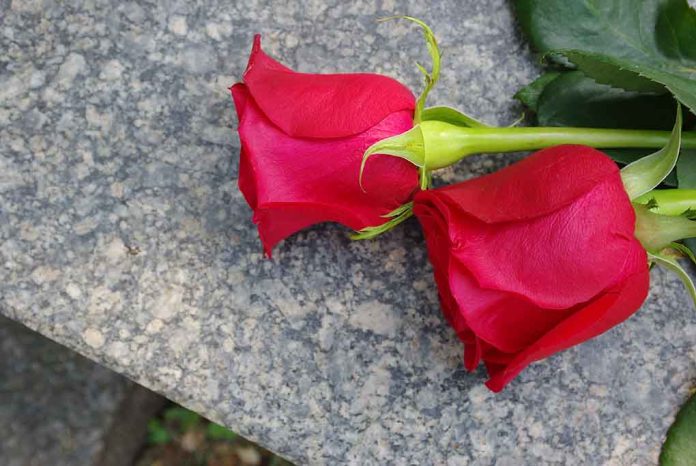 (ReliableNews.org) – Richard Belzer spent more than a decade making NBC's "Law & Order: SVU" audience laugh. His dry sense of humor, steady stream of conspiracy theories, and the compassion he showed victims in his role as Detective John Munch made him a fan favorite. The 78-year-old has now passed away, leaving a hole in the hearts of those who loved him.
Belzer's career spanned from the early 1970s until 2016 across several mediums, including film, television, writing, comedy, and radio. On Sunday, February 19, he passed away at his beloved home in France. His longtime friend, Bill Scheft, told The Hollywood Reporter the actor had many health problems at the end of his life. According to the writer, Belzer's last words were, "[Expletive] you, mother[expletive]."
Hollywood responded to the news of Belzer's death with sadness. His longtime colleagues at SVU were particularly upset to lose him. Mariska Hargitay, who plays Olivia Benson on "SVU," posted a message to him on Instagram, saying, "How lucky the angels are to have you. I can hear them laughing already."
Statement from Mariska Hargitay on Instagram. pic.twitter.com/u7sgYR8PTt

— Lauren Maloney (@LaurenKMaloney) February 19, 2023
Ice-T, who played Belzer's partner on the long-running show, expressed his grief on Twitter.
Highs and Lows… After one of the most amazing weeks of my life. I wake up to the news I lost my friend today. Belz is gone.. Damn it! But remember this..'When you ARE having real fun and are Truly Happy. ENJOY it to the fullest! Cause Pain is inevitably coming.' I'll miss you… https://t.co/WmaHvj629b pic.twitter.com/Fca9qiaDLV

— ICE T (@FINALLEVEL) February 19, 2023
Christopher Meloni, who played Elliot Stabler on the show, said goodbye to his friend with a heartwarming photo.
Good bye mon ami. I love you.#TheBelz pic.twitter.com/CPJIyNDxYk

— Chris Meloni (@Chris_Meloni) February 19, 2023
In addition to Belzer's acting career, he was a well-known stand-up comedian whose humor shined on stage. In the '70s, he was a crowd warmer for "Saturday Night Live." One time he was put to sleep by Hulk Hogan during a bit. The incident led to him suffering injuries and suing the famous wrestler. They settled out of court, and Belzer bought his home in France with the money he was awarded.
The actor regularly appeared on Alex Jones' podcast to discuss conspiracy theories, something he was well-known for believing. He even wrote books about several of them, including President John F. Kennedy's assassination.
Belzer is survived by his wife of 37 years, Harlee McBride, and his two stepdaughters, Bree and Jessica.
Copyright 2023, ReliableNews.org