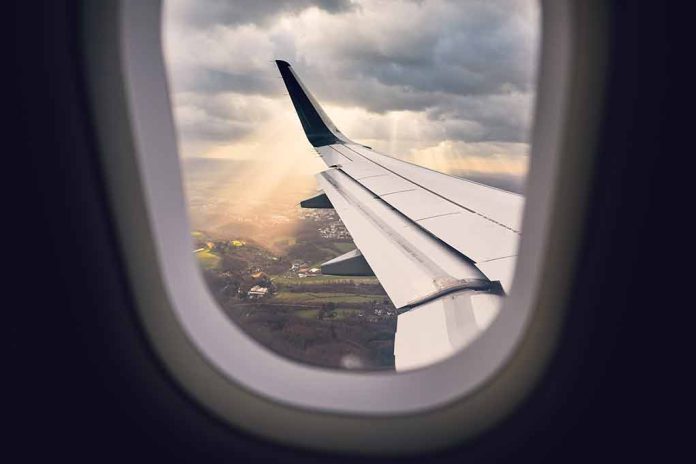 (ReliableNews.org) – Flying comes with certain risks, just like any other mode of transportation. Planes often hit turbulence, which occurs when the aircraft hits a shift in airflow, causing a bumpy ride for those onboard. It can be a scary experience but isn't usually dangerous — however, sometimes it can be. United Airlines pilot Rob Biddle told Fox Weather the event is "all a part of aviation."
On July 12, an Allegiant flight that took off from Asheville, North Carolina, bound for Florida hit such a pocket, sending four people to the hospital for treatment. Fox 13 News reported there were 185 people on the plane, including the crew. The aircraft hit severe turbulence when the pilot was trying to land at St. Pete-Clearwater International Airport.
One person onboard described the scene to the news outlet, saying it looked like a scene straight out of "The Matrix." The passenger said one of the flight attendants "floated up to the ceiling" before slamming back on the floor. Emergency services were waiting on the ground when the flight landed to treat the two passengers and two flight attendants injured during the incident. All four of the individuals were taken to the hospital.
The Federal Aviation Administration (FAA) announced it was investigating but provided no specifics beyond the time, date, and location of the event. The incident involved Allegiant Air Flight 227 and happened around 3:45 p.m. EST. A spokesperson for the airline said Allegiant was investigating the incident in coordination with the FAA and the National Transportation Safety Board.
The spokesperson also said the plane landed just fine and made it to the gate, indicating the aircraft was in good shape upon arrival. As for the injured passengers and crew, no further updates were provided about their current conditions. Similar incidents have happened in the past few months, with 17 serious injuries in 2022, the highest in more than a decade.
Copyright 2023, ReliableNews.org