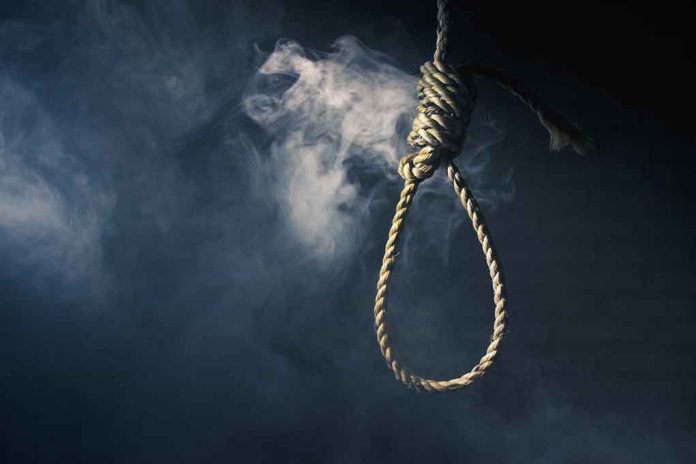 (ReliableNews.org) – People do weird things sometimes for attention or laughs. In the internet age, it's not uncommon to come across something out of the ordinary and then see it online later. Strange things are happening in Canada recently, and they seem to be related to a violent crime last year.
Global News reported that on February 25, someone called the police to report there was "an object resembling a person" hanging from a Highway 101 overpass. Law enforcement arrived on the scene and determined it was a mannequin dressed in blue jeans, shoes, and a sweater. Officers removed it from the overpass.
Several days later, on March 4, an ambulance was traveling down a different section of Highway 101 when the vehicle hit a mannequin. A press release stated, "The ambulance sustained significant damage to its windshield and was no longer operable." Like the first mannequin, the recent one was dressed — this time in orange clothing.
The reason authorities believe it might be linked to a crime is that its clothing had "Justice for Vernon" written on them.
Nova Scotia RCMP say they are investigating two incidents of fully-clothed mannequins being hung from highway overpasses in the past two weeks.https://t.co/y4fPQNqyEP

— Global Halifax (@globalhalifax) March 6, 2023
On February 16, 2022, 64-year-old Vernon Doucet suffered injuries during a violent home invasion. First responders transported him to the hospital with life-threatening injuries. He later died.
Doucet's family demanded justice in the weeks that followed. Adam Lawrence, his stepson, described the victim as someone who was always willing to help out others in the community. A local news website reported that Doucet was beaten so badly during the home invasion that he was hard to recognize. He passed away almost a month after the crime.
Lawrence said the crime was "just not right," and whoever committed it was cruel, selfish, and heartless. Community members offered a $10,000 award for information that leads to the arrest of the person or persons responsible.
Police are now investigating the incidents involving the mannequins as well.
Copyright 2023, ReliableNews.org