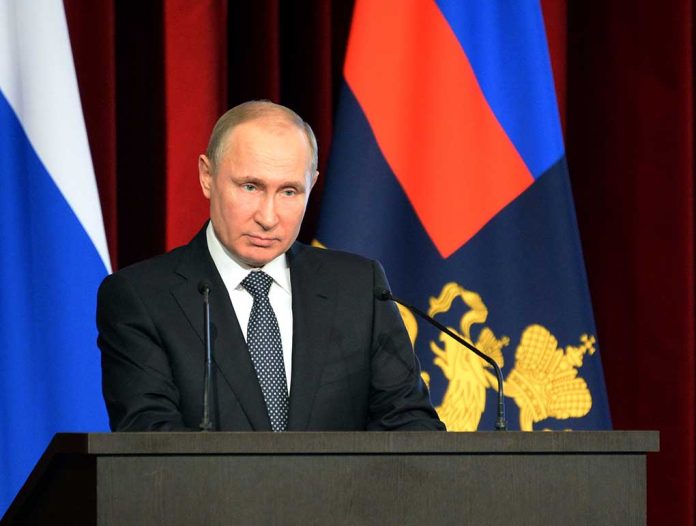 (ReliableNews.org) – Russia's President Vladimir Putin invaded Ukraine in February 2022. Since then, his military has been accused of committing multiple war crimes. In March, the International Criminal Court (ICC) issued a warrant for the arrest of Putin. At least one country has said it will take action against Putin.
The website Ukrainska Pravda reported last month that Austria has said it would arrest Putin if he visited the country. The Ministry of Foreign Affairs of Austria said it has agreed to the Rome Statute, which created the ICC. Therefore, it has an obligation to abide by "arrest warrants issued" by the ICC. Further, the people who are wanted by the court have to be arrested.
Karolina Edtstadler, the country's minister for the EU and Constitutional Affairs, recently reiterated the point. On April 11, The Daily Beast reported the official told an Austrian news site that if Putin "sets foot on Austrian soil," he will be arrested.
Austria has faced pressure recently because it has remained neutral in the war on Ukraine.
Austria will arrest President Vladimir Putin if he visits the country, pursuant to the arrest warrant from the International Criminal Court (ICC), Karolina Edtstadler, Austria's Minister for the European Union and Constitutional Affairs said this week.https://t.co/LRdAbcHgWt

— Anders Åslund (@anders_aslund) April 12, 2023
Austria isn't the only country that has said it will arrest Putin if he enters the country. Others that participate in the ICC, including Germany, Croatia, and Ireland, have all indicated they will put the world leaders in cuffs if he enters their countries.
The United States has celebrated the ICC warrant for Putin's arrest. Jeremy Diamond, CNN's White House correspondent, said President Joe Biden told him the warrant was justified, but he said the US doesn't recognize the criminal court's jurisdiction.
President Biden told me tonight he thinks the ICC's Putin arrest warrant is justified, but noted US & others don't recognize ICC jurisdiction
"I think it's justified, but the question is it's not recognized internationally by us either. But I think it makes a very strong point."

— Jeremy Diamond (@JDiamond1) March 17, 2023
The ICC alleges Putin has illegally deported Ukrainian children to Russia. In a statement, the court said that it believes the Russian president committed criminal acts himself and has failed to use his position and its powers to stop his officials from deporting children.
Putin has said he is innocent.
Copyright 2023, ReliableNews.org