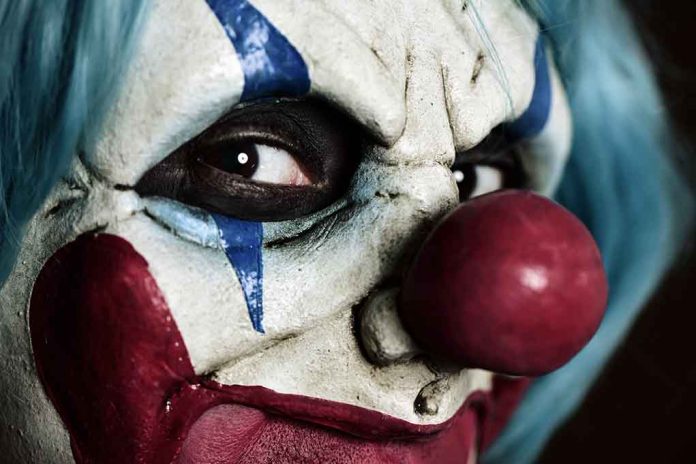 Man Arrested for Crime Spree While Wearing Creepy Clown Mask
(ReliableNews.org) – It's Halloween, and that means ghouls, ghosts, and goblins will be prancing from door-to-door demanding candy. The holiday season, while festive, gives ne'er-do-wells the opportunity to throw on a mask to disguise their identity while breaking the law.
On October 25, a man in California was running the streets robbing and assaulting women while wearing a Pennywise clown mask. Around dinner time, a local woman called the police to report the thief stole her money after she withdrew it from an ATM. She said he was wearing a red sweatshirt and a clown mask over his face. Authorities arrested 22-year-old Joel Hernandez for the alleged crime.
California man arrested for allegedly assaulting and robbing women while in Pennywise clown mask https://t.co/7iVNZD0hIo

— Fox News (@FoxNews) October 27, 2022
Just before 911 received the call, there was another report describing the same suspect. In that case, the woman said he sexually assaulted her. With Hernandez in custody, the cops looked inside his backpack, where they found a Pennywise mask, a ski mask, and a large sum of money. Authorities believe there may have been more victims, and urge anyone who thinks they had a run-in with Hernandez to call the Victorville Police Department.
Both women identified the suspect as the offender. Authorities charged him with sexual battery and assault. He's currently booked in a local detention center and being held on a $200,000 bond.
Copyright 2022, ReliableNews.org