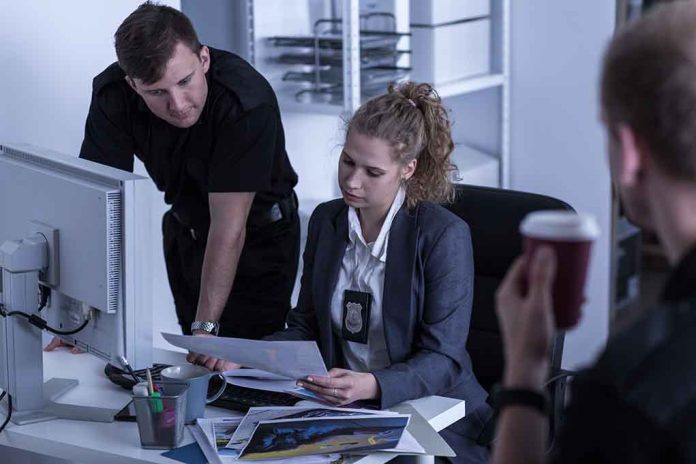 Criminal ABUSE Investigation Continues – Suspect Revealed
(ReliableNews.org) – Hundreds of pets die every year after being left in hot cars. It only takes minutes for the interior of a vehicle to soar into triple-digit temperatures. Recently, police found an unattended dog in that situation and rescued him. Fortunately, there was a happy ending this time.
In June, the New York Police Department (NYPD) 19th Precinct posted a video on Twitter showing the rescue of a small white dog. Officers claimed the residents saw the animal locked in the car for more than two hours when they called for help. Law enforcement responded to the call, broke a window, and freed it. After giving the pup water, they took him to a vet for treatment.
Hot car, hot dog rescue—thanks to caring NYers who saw this pup locked in a car for over 2 hours & called 911!

Our cops responded discovering the car off, windows shut & distressed dog. They broke the window, got pup out & off to a vet for care. Criminal investigation continues. pic.twitter.com/B5MdVT6UUe

— NYPD 19th Precinct (@NYPD19Pct) June 18, 2022
The ASPCA later revealed the dog was in the vehicle far longer than the 2 hours they initially thought — it was at least 24 hours. Police are investigating the incident. It took about a month for the American Eskimo to recover. Officer Aruna Maharaj and her fiancé adopted the pup and renamed it, Snow.
In another case thousands of miles away in Las Vegas, Nevada, police rescued a 3-month-old husky from a hot car outside a casino. The animal had tape over its mouth. The suspect, in that case, was arrested for a felony.
Experts warn pet owners to never leave their animals alone in a vehicle.
Copyright 2022, ReliableNews.org