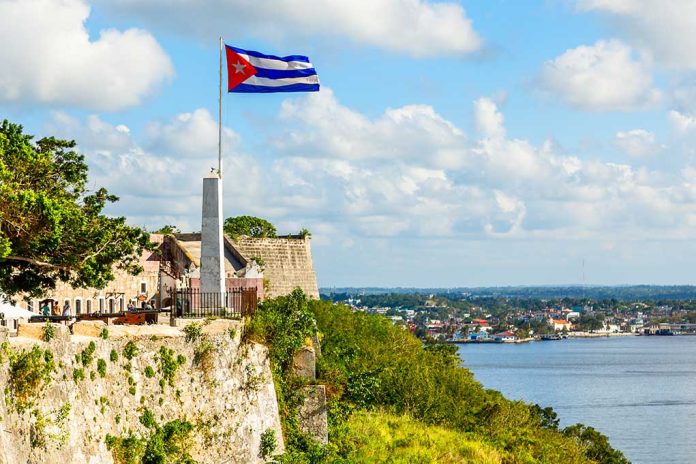 Oil Plant DISASTER – Raging Fire Finally Under Control
(ReliableNews.org) – On Friday, August 5, lightning struck a tank at an oil storage facility in Matanzas, Cuba, and quickly spread to two other tanks. It quickly became the worst fire in the country's history. Fortunately, after days of fighting the blaze, emergency responders are finally getting it under control.
Emergency workers from Mexico and Venezuela helped the communist nation contain and put out the blaze. They were still dousing the smoldering remains with water from helicopters and boats as late as Wednesday, August 10.
Cuban Firefighters are on Day Six of responding to the largest fire Cuba has seen in its history. With the fire threatening to destroy essential fuel that feeds Cuba's biggest power plant, firefighters of Matanzas risk their lives to extinguish the flames. https://t.co/YBsK6HA31y pic.twitter.com/HEe714t0Td

— Belly of the Beast (@bellybeastcuba) August 10, 2022
Cuban officials lashed out at the United States, claiming America didn't do enough to help. According to a report by NBC News, a State Department spokesperson said the country did not formally request help from the US, explaining officials had "general discussions with the government of Cuba on [the] tragic disaster." An official from the communist nation claimed President Joe Biden's administration only offered "technical advice."
Cuba reportedly contacted American companies that battle industrial fires but was told the government would have to approve any payments because of sanctions against the island.
One firefighter has died, and fourteen are missing. Five are in critical condition at an area hospital. Experts believe the fire will make the country's energy crisis worse.
Do you think the US should have done more to help the island battle the historic blaze?
Copyright 2022, ReliableNews.org