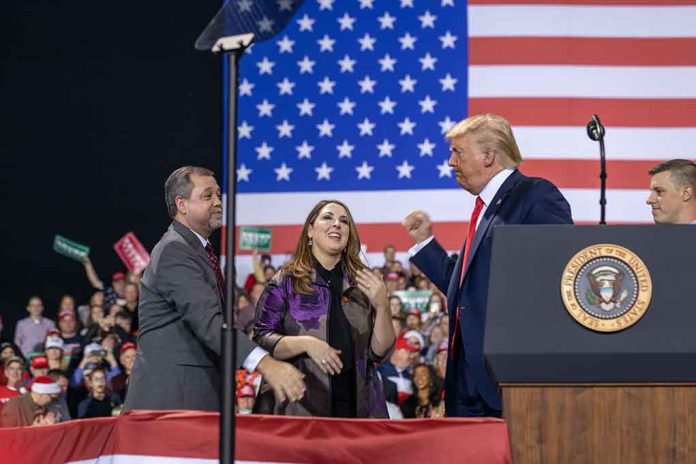 (ReliableNews.org) – In 2017, Ronna Romney McDaniel took over as chairwoman of the Republican National Committee (RNC). Five years later, she's facing a serious challenge from her party after a number of high-profile losses for the GOP.
On December 5, Harmeet Dhillon, the chair of the Republican National Lawyers Association, announced she's running to replace McDaniel as RNC chairwoman. The challenger appeared on Fox News's "Tucker Carlson Tonight" to make the announcement.
Dhillon told Tucker Carlson that she thinks the GOP needs "to radically reshape [its] leadership in order to win." She also said she doesn't believe the party can continue to run elections as it did 20 and 30 years ago; instead, they "have to modernize."
The year after McDaniel took the reins as chairwoman of the party, the GOP lost its majority in the House of Representatives. In 2021, Conservatives lost control of the Senate after Democrats managed to flip Georgia, a deep Red state. In November of this year, Republicans expected to win big in the midterm elections, but although they took the majority in the House, it was by a very thin margin.
On December 6, the Left once again won in the Peach State and expanded its majority in the Senate.
Do you think the RNC needs a new leader?
Copyright 2022, ReliableNews.org