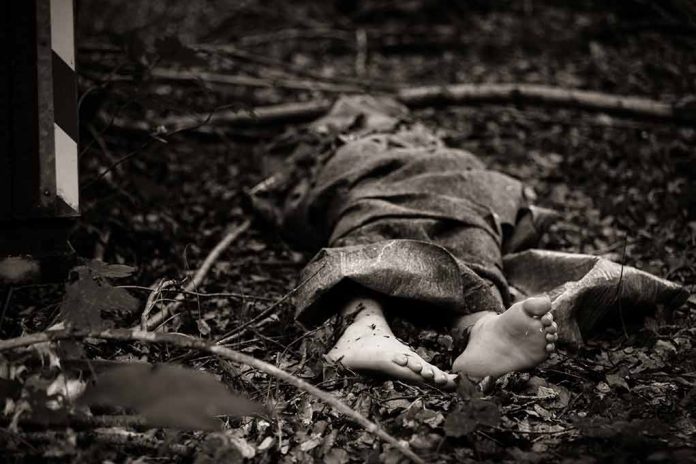 (ReliableNews.org) – The area around a dam is incredibly dangerous, especially when the floodgates are opened. Lake Overholser's dam in Oklahoma City was recently opened to accommodate an increase in river flow. Sadly, two boys were killed the next day.
On July 11, the Oklahoma City Fire Department posted a tweet notifying the public that they had responded to a rescue the previous evening. According to authorities, four boys were fishing near Lake Overholser's dam when they entered the water. The rushing currents swept up two of the boys and pulled them under. The other two were able to make it to a concrete ledge, where firefighters rescued them. Sadly, the two who were pulled under the water didn't survive.
Water Rescue
Lake Overholser
7/10/23 @ 5:46
Firefighters responded to a water rescue emergency near the backside of Lake Overholers Dam. With the water gates open, the water currents were extremely strong. Four boys were fishing in the area and entered the water. pic.twitter.com/e6IPOAUvzr

— Oklahoma City Fire (@OKCFD) July 11, 2023
The two boys that passed away were 10 and 11 years old. They were reportedly at the lake celebrating a birthday when two of the boys decided to go for a swim. One of the kids lost a shoe, and they all entered the water, which is when the current swept them away.
OCFD Captain Scott Douglas spoke to the media, calling the incident a "tragic situation." He explained the kids just wanted to have a "good time," but they were "treading on dangerous grounds." He went on to say the heavy rainfalls create water that can "take you downstream [and] underwater in just a matter of seconds."
Experts warn individuals to stay out of the water near dams, both upstream and downstream. They also urge those who visit to pay attention to all of the warning signs, buoys, barriers, and other fencing because they are warning people to stay away from those specific areas. Swimmers should not enter any water that appears to be moving rapidly because they can easily be swept away into the danger areas. Citizens should never picnic or sunbathe in areas that could be flooded if a dam is opened.
Copyright 2023, ReliableNews.org