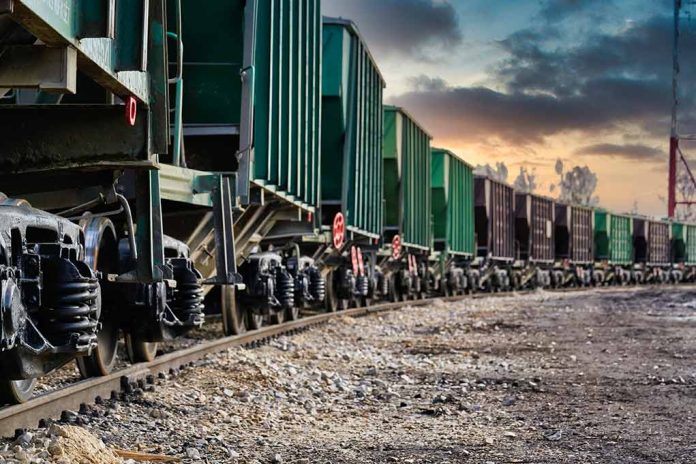 (ReliableNews.org) – There are approximately 5,800 collisions between cars and trains every year in the United States. Those accidents are responsible for about 600 deaths and more than 2,000 injuries annually. One of those accidents recently occurred in Oregon.
On August 3, 31-year-old Catarino Hernandez Guzman was driving a 2002 Honda with three other passengers when a freight train slammed into the vehicle. The Marion County Sheriff's Office stated the vehicle was traveling on a farm access road when it ran a stop sign and traveled into the locomotive's path.
Hernandez Guzman died in the accident. Passengers 22-year-old Jesus Carrera Avendano and 33-year-old Francisco Lopez were also killed. The fourth passenger, 26-year-old Anselmo Caballero Herrera, was taken to the hospital and survived the crash. Law enforcement doesn't believe drugs or alcohol contributed to the accident.
The Oregon accident comes just weeks after a crash in Idaho took the lives of three people, as well. On July 15, the Idaho State Police (ISP) announced a Subaru failed to yield to a train causing a violent crash. The force of the accident pushed the smaller vehicle off the road, overturning it.
The media later identified the victims as 31-year-old Akasha Shubin, 37-year-old Mickey Shubin and their son, Jonathan Shubin. A 9-month-old girl, Charlotte Shubin, survived the accident with non-life-threatening injuries.
Charles Brown witnessed the accident and spoke to KHQ News about it. He said the family had just stopped at a yard sale he was hosting. He said he heard a train whistle as they drove away, but the vehicle didn't stop. "They just went right through," Brown said. After the accident, he said his son Wade, a volunteer firefighter, ran to the scene of the crash and rescued the baby.
Officials in both accidents stressed the importance of paying attention to train tracks. They said drivers should always stop when a train is coming and never try to beat it.
Copyright 2023, ReliableNews.org