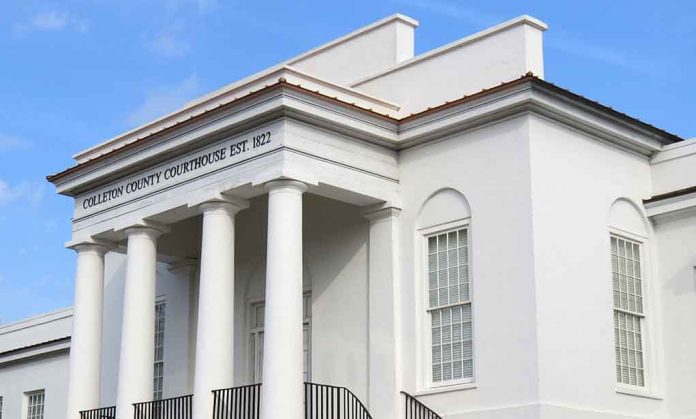 (ReliableNews.org) – In June 2021, Alex Murdaugh shot and killed his wife, Maggie, and their son, Paul, leaving them at the family's hunting cabin about an hour outside of Charleston, South Carolina. On March 2, a jury found the disgraced attorney guilty of the heinous crimes, and a judge subsequently sentenced him to two consecutive life sentences behind bars without the possibility of parole. Nearly six years before the murders, authorities reported the body of 19-year-old Stephen Smith was found in Hampton County, South Carolina, in proximity to the Murdaugh hunting cabin. At the time, officials ruled his death a hit-and-run, but Smith's family felt like they didn't have the whole story.
During the Murdaugh investigation in June 2021, News 2 reported the South Carolina Law Enforcement Division (SLED) reopened Smith's case due to evidence they reportedly found during the Murdaugh murder investigation. The SLED didn't provide any further information about what they discovered. Law & Crime, however, revealed that Smith went to school with Murdaugh's surviving son, Buster.
A Mysterious Phone Call
On March 22, Law & Crime reported that SLED Chief Mark Keel called the Smith family attorneys, Eric Bland and Ronnie Richter. The lawyer said that Keel revealed that police had a "piece of evidence" about the teen's death they discovered during the investigation into the Murdaugh murders. The difference with this announcement is that Bland claims Keel told him that the state of South Carolina now believes Smith's death was not an accident but a "homicide." Apparently, the chief told Bland it wasn't even necessary for the Smith family to exhume the teen's body to prove he didn't die in a hit-and-run.
What Happens Now?
Stephen Smith's family still intends to move forward with the exhumation and autopsy. The victim's mother, Sandy Smith, has been calling for further investigation into her son's death since 2015. She claimed officials first told her someone shot and beaten her son before officially declaring the incident a hit-and-run — leaving many open questions for the grieving parent.
According to Bland, she's always believed the state got the case all wrong, and she wants to exhume the body to get firm answers. Law & Crime reported that Ms. Smith has publically stated she would rather have an independent party determine her son's manner of death rather than rely on police.
The Smith family's other attorney, Mr. Richter, told Law & Crime the phone call with the chief was "amazing." He said the police assured him that they have more resources to put toward solving Smith's death now that the Murdaugh trial has concluded. Bland said Keel stated the SLED will find the teen's killer.
Copyright 2023, ReliableNews.org