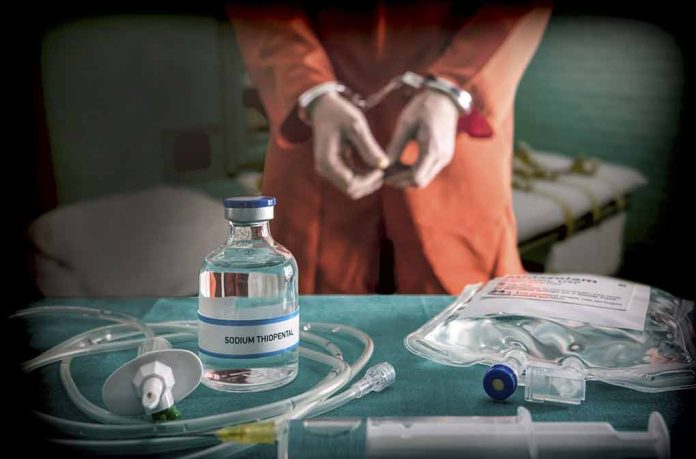 (ReliableNews.org) – Alabama law states that any person found guilty of capital murder will spend the rest of their life in prison or the prosecution can seek the death penalty. If the judge grants such a punishment, the state can execute the prisoner by electrocution or lethal injection — the most common method in Alabama. But the director of a non-profit organization recently told Newsweek that the state botched "three executions in a row," giving death row inmate, James Barber, pause about his upcoming date with destiny. His attorney appealed to the court to stop his execution.
Details About the Prisoner
On May 20, 2001, Barber murdered 75-year-old Dorothy Epps at her home in Harvest, Alabama. The defendant worked as a handyman and was the former boyfriend of the woman's daughter. He confessed to the murder on video during a police interview and was arrested soon afterward. Barber tried to walk back his confession, but it was too late, and the jury convicted him of his crime in late 2003.
The killing was especially violent, prompting the court to sentence Barber to death. He attacked the elderly woman with his fists and a claw hammer. She sustained multiple wounds from his blows as she tried to defend herself, but eventually succumbed to his deadly blows. The judge sentenced him to die at the hands of the state weeks later, and he's been sitting on death row in The Heart of Dixie ever since.
State Issues
Newsweek reported that Alabama Corrections Commissioner John Hamm stated the prison system ordered new equipment, hired more professionals for its execution team, and conducted practices after the recent botched executions to ensure the state was ready to resume executions. They got the green light in February, but the murderer's attorney, Mara Klebaner, wasn't convinced of the state's readiness, filing a stay with the 11th US Circuit Court of Appeals on July 17. The lawyer believes her client has a reasonable fear of sustaining "substantial harm" if the execution were to go forward.
However, Alabama Assistant Attorney General Richard Anderson said the state would use a new injection team, showing a "good faith" effort to correct the recent execution issues. Klebaner believes that's not enough. NBC News reported that Barber claims he's not afraid to die but worries that the state hasn't made "real changes" to solve the recent problems in the execution process. If it proceeds, Alabama Governor Kay Ivey (R) would be able to establish a time frame, per the Supreme Court's approval of a new procedure, rather than mandate it be carried out by midnight.
Copyright 2023, ReliableNews.org