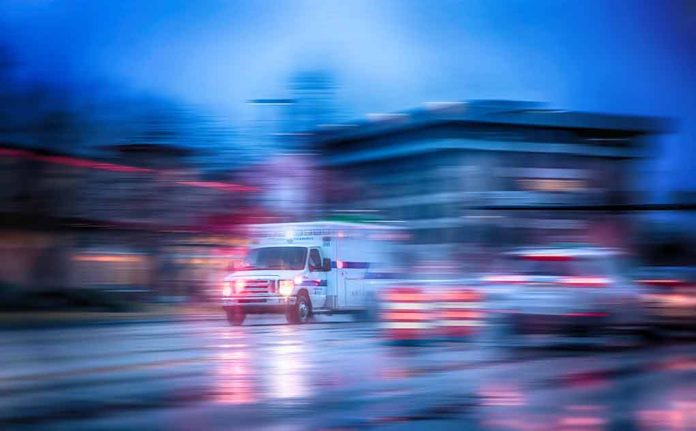 (ReliableNews.org) – Every once in a while, an emergency forces a pilot on a commercial airline to turn around. For example, someone having a heart attack or giving birth would require an emergency landing. What happened on a recent flight that was turned back to Atlanta was unusual, to say the least.
On September 1, Delta Flight DL194 took off from Atlanta, heading to Barcelona, Spain. About two hours into the eight-hour flight, the plane turned around and headed back to Georgia. Information surfaced that someone on the airliner experienced a "medical issue," which caused the abrupt change in direction.
A user on X, the platform formerly known as Twitter, posted the Federal Aviation Administration (FAA) flight strip. The pilot says he turned the plane around because of "a biohazard issue." He went on to say that the passenger had "diarrhea all the way through the plane." One person asked why the flight that their child was on suddenly turned around and asked Delta when the passengers would make it to Spain. There were 336 passengers on the plane when it diverted.
A Delta Airlines Airbus A350 turned around back to Atlanta Friday night because of diarrhea throughout the airplane from a passenger and it's a biohazard. 👀🥴

The FAA flight strip for DL194 was posted to Reddit (📷xStang05x) Also a passenger posted here asking why her son's… pic.twitter.com/VWbkB47wF1

— Thenewarea51 (@thenewarea51) September 3, 2023
A spokesperson for Delta told Fox Business that the company's "teams worked as quickly and safely as possible to thoroughly clean" the plane and get people back on it to go to Spain. Maintenance crews reportedly spent five hours tending to the mess before anyone was allowed back on it. They had to replace the carpet that ran up and down the aisle after the incident.
Passengers told the press that the person who had diarrhea was allowed to board the flight later after an eight-hour delay. They said they had to climb over seats to get off the plane and said the flight attendants tried to help by spraying an air freshener.
The flight landed in Barcelona more than eight hours past its original scheduled time.
Copyright 2023, ReliableNews.org