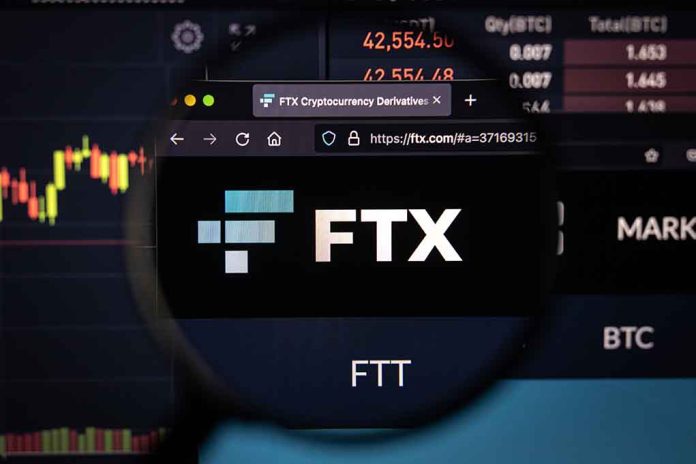 What Is the Relationship Between FTX, Ukraine, and Democrats? Hint: Money.
(ReliableNews.org) – On November 11, one of cryptocurrency's central exchanges, FTX, filed for bankruptcy. The Chapter 11 declaration is meant to help re-organize a company that is flailing, in hopes that it can rebound and return to operations. In contrast, Chapter 7 bankruptcies simply dissolve a company's assets entirely. According to Fox News host Jesse Watters, the FTX entity isn't simply an exchange for digital assets; it's a machine dumping millions into the Democratic party and is also connected to Ukraine.
Watters' Theory
The host claims the party was "getting rich" off of FTX, as it allegedly donated $10 million to help get President Joe Biden elected to the Oval Office in the last presidential election. Watters said the only donor that outdid the exchange was investor and philanthropist George Soros. But that wasn't the end of the commentator's assessment of the link between the Democratic party and FTX. Watters also roped Ukraine into the mix. He alleges the country invested in the crypto exchange instead of buying its own weapons for the war against Russia.
Instead, he surmises, Ukrainian leaders are depending on other countries like the US to supply them with munitions to defend their country.
If Ukraine is investing in FTX and the exchange is funding the Democrats, the sovereign nation is thereby boosting the Left, which continues to send them weapons and supplies, and the cycle continues — Watters concludes.
The Other Side
On November 14, the Ukrainian Deputy Minister of Digital Transformation, Alex Bornyakov, denied the crypto accusation. He said his country never invested in FTX, and the conspiracy theory that any such move was a roundabout to donate to the Democratic party was "nonsense." Bornyakov said what actually happened was a "fundraising crypto foundation" simply used the now-bankrupt company to convert donations it received in digital currency into fiat. That happened just after the war started.
But the New York Post doubled down on at least part of the supposed "conspiracy theory." The outlet said the owner of FTX, Sam Bankman-Fried, donated $40 million to the Left to "get out the vote" before the midterms. The news source said Democrats should return the money. Reportedly, soon after the donation, the company filed for Chapter 11.
The Post also claimed Bankman-Fried used his company to support a "cryptocurrency donation website" started by the Ukrainian government.
Do you believe Watters' theory and the words of the New York Post, or do you tend to side with Ukrainian officials? How about neither? Let us know your thoughts!
Copyright 2022, ReliableNews.org