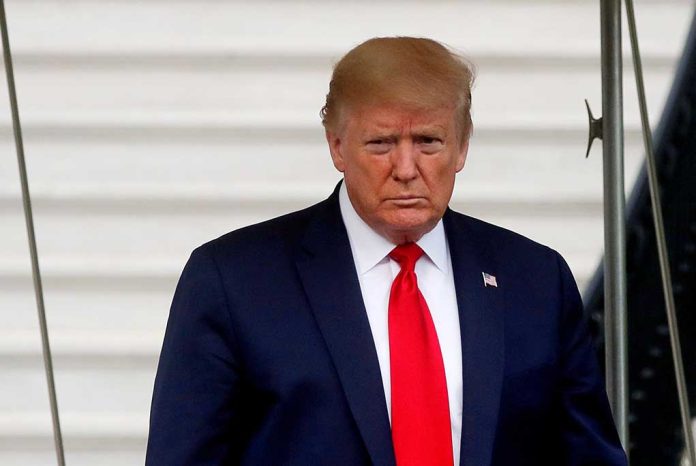 (ReliableNews.org) – It's no secret former President Donald Trump is facing legal troubles. Between the findings of the January 6 Committee, the investigation in Georgia involving the 2020 election, and the alleged classified documents recovered from his residence at Mar-a-Lago, the previous US leader has a lot of issues on his plate. Taking these controversies into account, one Democratic lawmaker recently made a bold prediction about Trump's future.
On December 24, committee member and Representative Jamie Raskin (D-MD) said the former president will probably face an indictment and spend the rest of his life in jail. Just days before, the group unanimously voted to refer Trump to the DOJ for indictment. Afterward, the January 6 group released its final report to the nation, detailing the findings of the House's investigation before the committee disbanded for good.
Representative Jamie Raskin said Saturday that he "really would be surprised" if the former president evaded January 6 charges. https://t.co/GoP43s4yj6

— Newsweek (@Newsweek) December 25, 2022
Raskin made his scathing assessment while appearing on Yahoo News' "Skullduggery" podcast. During the discussion, the lawmaker went into detail about the findings of the January 6 committee. The Maryland rep said that while he believes it's important for Trump to face consequences, the legislator thinks it is equally important to continue defending democracy and freedom by addressing "authoritarianism, racism, [and] anti-Semitism" he sees as now prevalent in the nation.
According to the New York Post, Trump doesn't believe he can be indicted for the events of January 6 because he already faced the accusation during one of his impeachment trials. He thinks "double jeopardy" applies. This claim, however, may or may not hold legal merit. It's worth noting the DOJ is under no obligation to follow the committee's recommendation for prosecution.
Copyright 2023, ReliableNews.org