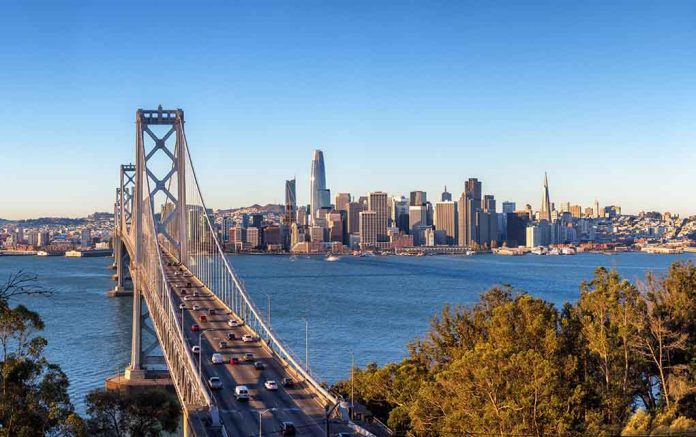 Democratic Mayor That Slashed Police Funding Now Regrets Doing So – Pleads For More Money
(ReliableNews.org) – In December, San Francisco Mayor London Breed (D) made an emergency request to the city's Board of Supervisors for more money to crack down on rising crime. Her announcement came after she slashed the police budget by $120 million in 2020. Now, the mayor is asking for even more money for law enforcement.
On Wednesday, June 1, Breed put forward the city budget for 2023-2024. The total spending proposal is up about 5% from the previous one but the money she wants to allocate for public safety has increased by 10%. In 2021, that area received $1.75 billion but the Democratic mayor is now asking for over $1.9 billion.
The San Francisco Police Department's budget would increase from $657 million to $708 million.
ICYMI: Mayor London Breed proposed a new two-year city budget that includes plans to hire more police, give raises to experienced officers and boost the pay of new recruits to city law enforcement.https://t.co/zvTPksbeAI

— San Francisco Chronicle (@sfchronicle) June 2, 2022
The increase comes after the city's crime rate rose 12% in 2021 compared to 2020. While the overall rate is still lower than it was before the pandemic, the city saw more shootings, car thefts, and homicides compared to 2019 and 2020.
San Francisco isn't the only city where liberal leaders realized cutting police funding was a really terrible idea. New York, Minneapolis, and Philadelphia all decided law enforcement officers were necessary if leaders wanted to keep crime low.
What do you think about Breed's change of course?
Copyright 2022, ReliableNews.org