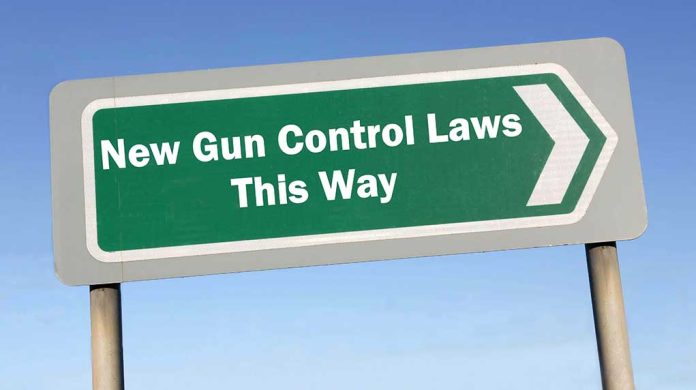 Democrats Prove Beyond a Doubt No Amount Of Gun Control Will Satisfy Them
(ReliableNews.org) – In the wake of the mass shootings in Buffalo, New York, Uvalde, Texas, and elsewhere, Congress passed the Bipartisan Safer Communities Act on June 25. However, the additional measures don't seem to be enough for congressional Democrats, as they're already calling again for harsher restrictions. In fact, many on the Left want the former President Bill Clinton-era assault weapons ban reinstated.
The Democratic Side
During debates in the House Judiciary Committee, Representative David Cicilline (D-RI) said the Second Amendment is not without limitations. He claimed lawmakers and citizens alike could do much more about shootings if they let go of their guns a little and thought more about protecting children. However, forbidding semi-automatic weapons on a federal level would likely not gain the support of all Democrats in the House. Reportedly, two or more would vote against the measure, but some Republicans could support it, balancing out the vote.
House Speaker Nancy Pelosi (D-CA) praised the Left for leading the charge, backed by gun control advocates and shooting survivors who also attended the meeting. One person who spoke at the meeting was present during the 2018 massacre at Marjory Stoneman Douglas High School in Parkland, Florida. David Hogg accused those against stricter gun laws of "perpetuating violence," begging them to do what they could to end the occurrences. He was removed for his passionate outburst.
The Republican Side
The Right is concerned about government overreach infringing on the right to bear arms, as outlined in the US Constitution. Representative Jim Jordan (R-OH) said if the ban passes, it will affect Americans who already own the weapons, rendering them illegal. He stated the move would also make it against federal law to gift a legal firearm to friends or family.
Representative Steve Chabot (R-OH) encouraged the group to look for more bipartisan solutions instead of focusing on measures not likely to pass. He suggested firming up regulations for public spaces like churches, malls, and theaters instead of "further eroding" citizens' rights overall. After all, people who follow the law are not typically the issue.
He and other Republicans who supported the recent gun law legislation want Congress to look at where both sides found common ground to pass the recent bill to make Americans safer. It seems neither party wants to see more citizens gunned down as they live their everyday lives.
Do you think the Senate and House have gone far enough to stop mass shootings across the country? Or should they continue working on further restrictions?
Copyright 2022, ReliableNews.org