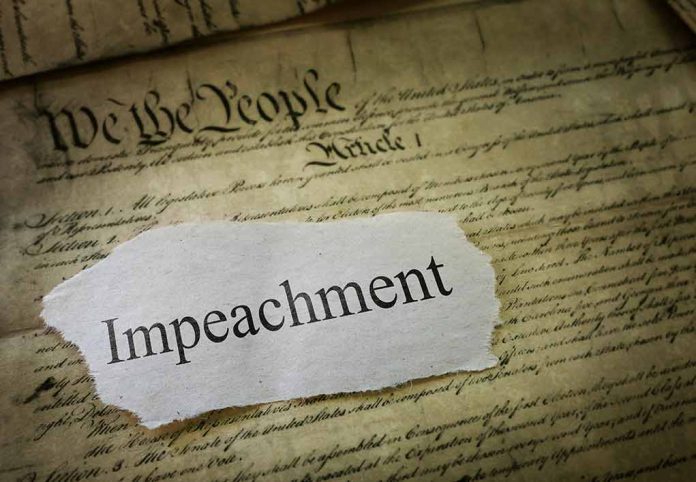 (ReliableNews.org) – In November 2022, Republican Ryan Walters was elected Oklahoma's Superintendent of Public Instruction, beating his Democratic opponent, Jena Nelson, by 13.6 points. He assumed office in 2023 and has been met with quite a bit of controversy over some of his views. Just three months after he started his job, Oklahoma Governor Kevin Stitt (R) announced that Walters would keep his elected position but would no longer serve in his cabinet as secretary of education.
KOSU/NPR cited Walters' rants on social media about transgender students, woke teachers, and him taking two salaries as reasons for his dismissal. Dr. Katherine Curry, an Oklahoma State University-Tulsa professor, is replacing him. Now, several state Democrats want him impeached from his elected role as superintendent.
What's Going On?
On August 29, Oklahoma House Democrats released a statement on social media addressing the matter. They put in a formal request to the speaker of the state house to look into whether there are grounds to impeach Walters. The legislators claim he has a "consistent pattern of inflammatory language" against public school educators and "outright lies." The Democrats also stated there were ongoing criminal investigations against Walters, and he refused to cooperate with state lawmakers. The note said the residents of Oklahoma have reached out to them with their concerns about the future of public education in the state. The lawmakers said they believe now is the time to act because "words […] matter."
What Did He Do?
According to NBC News, Walters announced there was a "war for the souls of our kids" that he would address shortly after winning his election. He teamed up with several conservative activist groups that shared his philosophy of bringing religion into schools, displaying the 10 commandments, rooting out LGBTQ and race content from the classroom, and empowering parents in their kids' education.
Michigan State University education policy professor Josh Cowen said the position is typically a quiet role managing regulations and school funding, not an "own the libs" job. He said that's what Walters and others supporting him are doing. State Representative Mark Tedford (R) implored Walters to stay out of the culture wars.
A good number of religious leaders disagreed with Walters' agenda of putting religion in schools, asking him to refrain. They asked him to respect the separation of church and state, noting the practice is a "vital part of" America's identity and foundation.
There's no word yet on how Oklahoma Speaker of the House, Charles McCall (R), will respond to the call for exploring Walters' impeachment.
Copyright 2023, ReliableNews.org